Hello!
Thinking about driving to Lake Garda? Well you are not alone! In this issue we're taking a look at why driving from the UK and main land Europe is becoming a more popular way to get to Lake Garda and why it is such a great option.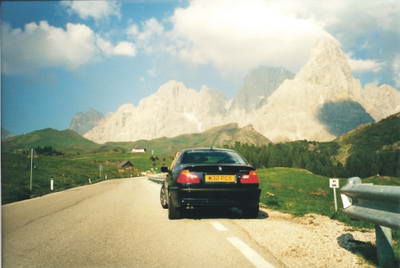 Well for a start "budget flights" are no longer as "budget" as they used to be!! While the headline flight prices seem to be reasonable, by the time all the taxes and charges are added in, they are no where near as cheap as they used to be. Especially if you are a family or bigger group, flying is not necessarily the cheapest way to get to Lake Garda anymore; for the more adventurous driving becomes ever more appealing. I don't know if you are like us, but we find it quite frustrating getting charged extra for everything when you fly with budget airlines now! Extra for luggage, extra for checking in, extra for every person flying you pay with a credit card, even though it is only one transaction! There are even mutings about one airline charging to use the toilets... whatever next!!! Also airports are not fun places to be anymore, with extra security and long queues often added to the stress of flying. Getting to the airport and parking your car there also can add quite a cost to the holiday.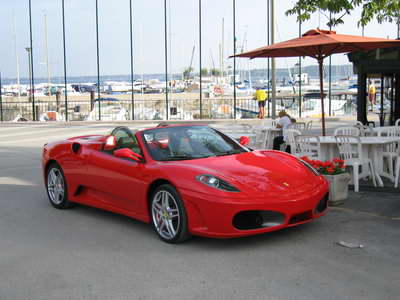 So when we thought about going to Lake Garda last time, we decided we'd give driving a go! We booked well ahead for the ferry to France and it only cost around £40. Obviously we have to pay for the fuel to get there, but having a car when we get there means no rental car to worry about in Italy. So on balance driving works out as a good option and give us total flexibility and a great chance to explore!

We are driving from the UK to Lake Garda next month and we are really excited about the trip to and from Italy. If you are going from the UK in particular, there are loads of fantastic options for scenic routes to get there. Which ever way you go there is the opportunity to experience different countries and stop at great landmarks. You will also be guaranteed some spectacular scenery in the later stages of your drive as you journey through the mountains and down into Italy.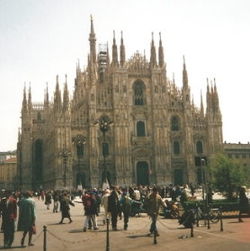 You can drive through France, Germany, Belgium, Luxembourg, Switzerland and Austria or come in from Eastern Europe, perhaps through Croatia, Czech Republic, Slovenia or many more countries. The options are endless, really, and we love taking different routes each time so we can discover new places en-route. This time we decided to take it really leisurely (partly because we have 2 small children), but also so we can stop and wander around places or go off the beaten track a bit with the car. Taking 3 days means we only have to drive for around 5 hours a day, so we've loads of time for exploring. On the way down we plan to take a while going through the stunning mountain scenery in Austria, while on the way back we are going to meander around the dramatic Italian dolomites (spending a night in the heart of each area to really soak up the experience).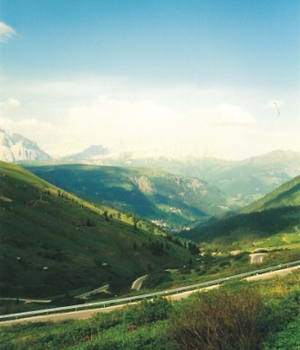 Here are just a few places that we and our extended family have enjoyed visiting en-route to Italy:

France:

The French Riveria - Beautiful coastline with glitz and glamour
Paris - Romantic French capital with great buildings and atmosphere
Rheims - Beautiful cathedral city
Verdon Gorge - Deepest gorge in Europe with spectacular scenery
Mount Blanc & Chamonix - Highest mountain in Europe, skiing and amazing scenery

Germany:

Rhine River - Great for a cruise
Koln - Lovely cathedral city
Munich - Capital of Bavaria, great city close to the mountains
Garmisch - Olympic ski resort with great location in the mountains near Austria

Austria:

Innsbruck - Beautiful city with amazing backdrop of the mountains
Salzburg - Romantic city with great buildings
Gross Glockner pass - a stunning mountain pass over 2000m high with wonderful views
Mountains - Gorgeous "Sound of Music" style scenery throughout Austria

Switzerland:

Geneva - Lovely city with a great Lake
Lake Lucerne - Great lake with lovely scenery
Basel - A pretty and clean city

North Italy:

Lake Como & Lugano - Great mountaineous surroundings
Milan - Beautiful and chic fashion capital
Venice - Totally unique and wonderful city built on the water
Cortina - Dramatic ski town in the heart of the Dolomite mountains
Brenner Pass - Very scenic yet fast road from Austria in Italy






These are just some of the more major places we have visited on our drives through to Italy. There are many more smaller and less well known, but equally stunning places to see. Particularly once you get to the Alps, the choice is endless and quite frankly it would be difficult to miss some great scenery! If you really enjoy the outdoors it may be worth staying a night or two in this area on the way through. There are some fantastic Alpine-style accommodations in the mountains, many of which are surprisingly reasonable given their beautiful locations.



One thing to bear in mind when planning your route is to find out if there are any major road tolls on the way. In France, for example, most of the major motorways have tolls, whereas in Germany they don't. Switzerland charges a one-off fee, which is OK if you want to travel around quite a bit there, but if you only want to cut through briefly this may not be worth the cost. Mountain passes can often attract a toll, but many are very spectacular and, in our opinion, well worth the money. Most of the Autostrada in Italy has tolls, but often they are way quicker than going off the main roads. Overall with careful planning road tolls can be kept to quite a reasonable level, but it definitely pays to do your homework before you set off.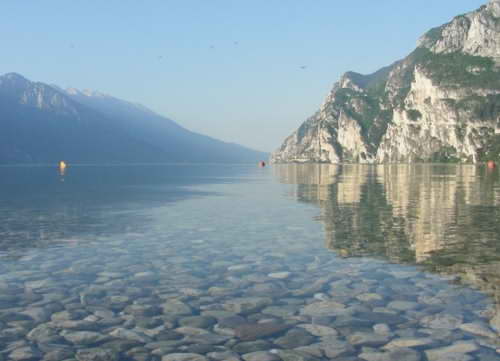 Add your Lake Garda Story to our Website
Don't forget to add your stories and comments to our website! Simply go to the forum page which has all the main categories listed (which you can add stories or comments to). We've even added a category for all other stories which don't fit into the main ones listed. So go on, tell everyone about that mouth watering restaurant, amazing shop, adrenalin filled sporting activity, fantastic hotel, your favourite town, and so much more! We can't wait to hear all your stories! Thanks in advance for getting involved in our Lake Garda community.
Take a look here at our new Forums Pages.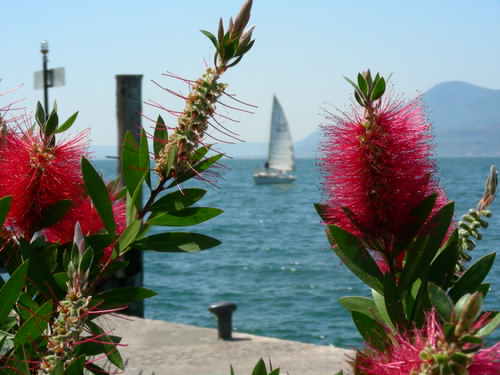 Main Events
Here are the main events going on in the Lake Garda area over this month and next month. There are also loads of smaller things happening in each town everyday, from art exhibitions to sporting events. Please contact us if you want to know what's going on in any particular town and we'll do our best to help you.


Wine Fair Vinitaly @ Verona: 7-10 April 2013

The most important wine fair in Italy; also this year are expected about 150.000 visitors to get to know, taste and judge the top wines of more than 4000 internationl exhibitors. The fair takes place at the fair of Verona.
Bike Festival Garda Trentino@ Riva: 3-5 May 2013

This sport event has a long tradition and attracts many bike fans each year, professionals as well as beginners. It offers gastronomical booths, a great programme and various competitions.
Vintage Market @ Valeggio, 12th May 2013

A journey through time is this beautiful vintage market, taking place in the wonderful scenery of Valeggio. Design, clothing and more will be waiting for the visitors, as well as live music.
Mille Miglia car race@ Brescia, 16-19 May 2013

More than 370 oldtimer cars and their proud owners will participate at this celebrated car racing starting and ending in Brescia with stage in Rome.


And there are, of course, all the usual markets that are definitely worth going to. To find out more about when and where they are, click here.




This Issue's Featured Hotel
In every newsletter Issue we research and then feature a hotel or apartment at Lake Garda to give you an idea of the accommodation there. We always make sure the hotel has a guest rating of 8 or more (out of 10), so you know it's a decent place to stay!
Originally built in 1926, Hotel Milano is considered by many a small pearl on Lake Garda. It was last renovated and expanded in 2007, and has kept many of its original features. Situated on the promenade facing the lake, overlooking the beautiful Gulf of Maderno, it is composed of 45 double rooms, all comfortable and almost all with a balcony offering breathtaking views of the lake. The hotel is fully air-conditioned and our common rooms are spacious and sunny.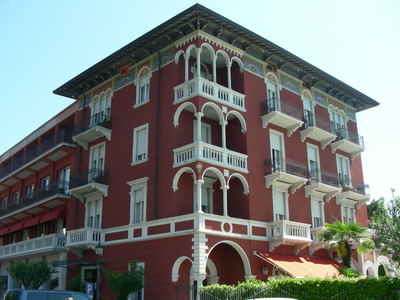 'Hotel Milano' at Toscolano Maderno


To Conclude...

It really is worthwhile taking the time to drive to Lake Garda. It's wonderful to experience new places en route and it'll be a roadtrip you'll never forget!
See you next time!


Marcus and Sylvia
---