Hello!
Autumn is upon us now, and there's definitely a bit of a chill in the air! But this newsletter will hopefully warm your hearts because I'm going to talk about a very unique, wonderful & romantic place: the city of Venice. There are two main reasons why I want to talk about it: 1. It is particularly special for us, as we were engaged there; 11 years ago now! and 2. It is a great place to go for an excursion from Lake Garda, especially starting at this time of year - in the autumn and winter. If you want it quieter, that's the time to go, as it is very busy with tourists between the months of April to September.





So why should you visit Venice? Well, Venice is just as romantic and beautiful as it looks on the travelogues and movies, so you certainly won't be disappointed. We certainly weren't! Nestling in a blue lagoon, it is a facinating city; so unique! Elegant Venetian buildings and palaces peer over the ancient maze of narrow streets and labyrinth of canals and singing gondoliers that contrive to its charm.


Here are a few interesting facts about the city: Venice stretches across a series of 118 islands distributed throughout the marshy Venetian Lagoon along the Adriatic Sea in northeast Italy. As the wealth of the city increased and its population grew, the composition of the city grew ever more dense and today only a handful of the islets that constitute the historic centre are not entirely developed.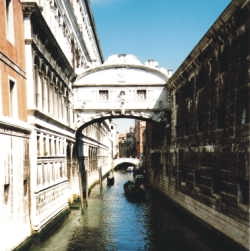 The historic centre is divided into six quarters (sestieri). These are: San Marco, Dorsoduro, San Polo, Santa Croce, Cannaregio and Castello. The city's main thoroughfare is the Grand Canal that intersects each district as it meanders through the length of Venice from the railway station to San Marco. An alternative to walking the bewildering streets of Venice is to cruise the waterways onboard the motorboat buses known as vaporetti. These are the less romantic but also less expensive substitutes for the famous gondolas.


Venice extends beyond its six sestieri to the islands of Murano, Burano and Torcello. These are known for glass and lace-making respectively and Torcello is noted for the magnificent Byzantine Basilica of Santa Maria Assunta that rests on its soil. Trips by boat to the islands provide a pleasant diversion from the busier historic quarters.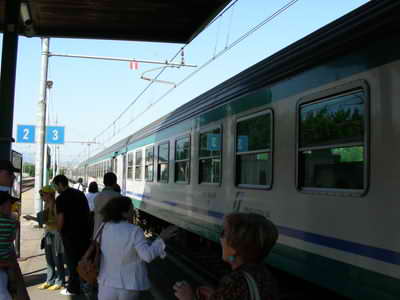 So now that I've talked you into going there for a day trip, you're probably wondering how to get there from Lake Garda. The easiest way is to just hop on the train from either Desenzano or Peschiera, and it'll take you directly there. It takes around 90 minutes. Also, tourist buses often run from Garda town to Venice.

Take a look at our page below on excursions to find out a bit more about Venice and other exciting places to visit!



Add your Lake Garda Story to our Website
Don't forget to add your stories and comments to our website! Simply go to the forum page which has all the main categories listed (which you can add stories or comments to). We've even added a category for all other stories which don't fit into the main ones listed. So go on, tell everyone about that mouth watering restaurant, amazing shop, adrenalin filled sporting activity, fantastic hotel, your favourite town, and so much more! We can't wait to hear all your stories! Thanks in advance for getting involved in our Lake Garda community.
Take a look here at our new Forums Pages.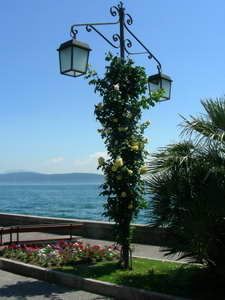 Main Events
Here are the main events going on in the Lake Garda area over this month and next month. There are also loads of smaller things happening in each town everyday, from art exhibitions to sporting events. Please contact us if you want to know what's going on in any particular town and we'll do our best to help you.


Lake Garda Marathon from Limone to Malcesine on 14th Oct 2012
This traditional Lake Garda Marathon is a delightful race in stunning natural scenery.


Chestnut festival @ San Zeno di Montagna: 20 Oct - 4 Nov 2012
This autumn, the festival will be over 3 weekends. It's a local event to celebrate the harvest of the chestnut. There are many food stands too that you'll enjoy!


Vintage Market @ Gardone Riviera: 21 Oct 2012
This is a nice vintage market that invites you to come anytime from 9 am to 6 pm to check out some good deals while you have an enjoyable walk along the lakeside in Gardone Riviera.


Horse Fair Fieracavalli @ Verona: 8-11 Nov 2012
In November every year, the Verona fairground hosts the International Horse Fair Fieracavalli, which is one of the most important fairs about horses and riding sport worldwide.




And there are, of course, all the usual markets that are definitely worth going to. To find out more about when and where they are, click here.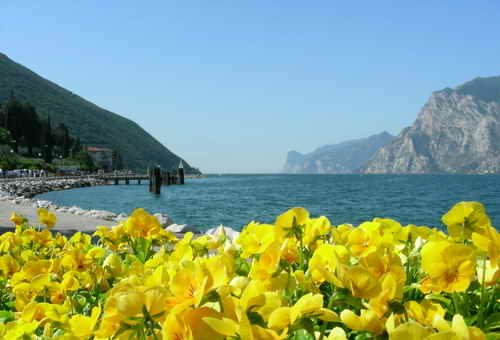 This Issue's Featured Hotel
In every newsletter Issue we research and then feature a hotel or apartment at Lake Garda to give you an idea of the accommodation there. We always make sure the hotel has a guest rating of 8 or more (out of 10), so you know it's a decent place to stay!
Hotel Villa del Sogno is located in a splendid position, on a hill side stretching all the way down to the lake. This romantic fin de siècle villa is surrounded by a large, age-old park with tall trees and flowering gardens, featuring a superb terrace and overlooking the azure-blue waters of Lake Garda, which has always enchanted travellers from all over the world. Guests can enjoy sailing, rowing, motorboating, swimming, and water skiing, or just taking a walk on the dock nearby. The hotel is also home to the modern Momento Benessere wellness centre, offering emotional and steam showers, body scrubs, face and body mud applications, as well as relaxing and equilibrating massages.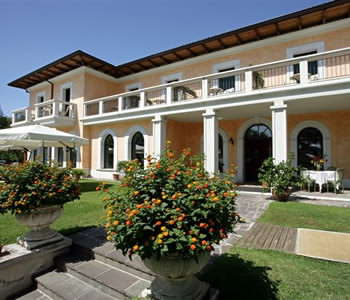 'Hotel Villa del Sogno' near Gardone


To Conclude...

During your next visit to Lake Garda make sure that you take a day to visit the amazing and romantic city of Venice. It really is worth it, and I can guarantee it'll be an outing you'll never forget!
See you next time!


Marcus and Sylvia
---