Hello!
Lake Garda Revealed goes interactive!!!
This month we want to tell you all about our recent additions to the site, so you can all get involved and share your Lake Garda stories (if you want to). There is no doubt that we all enjoy reading other people's stories and can learn a lot from each others' experiences. So if you have a great Lake Garda story, why not share it on our site and we will turn it into a webpage - so you will have your own page on our site!!





The other thing you can do is comment on other people's stories and even rate them too! So, do you like their story, got something to add, or simply have your own view on the subject? Well don't be shy, get involved! By all participating in this way, you can feature on this site and there will be even more great Lake Garda information for everyone!


Once submitted we will look forward to reading your story and posting it live as soon as possible. Then you will have your own page permenantly live on our site and you can tell your friends and family to have a look!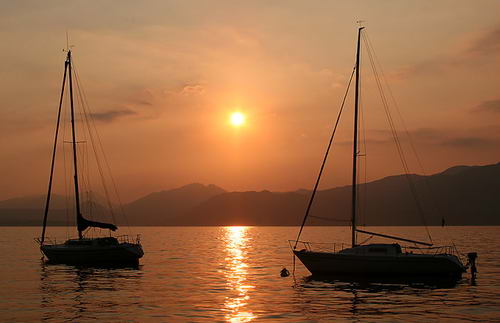 Commenting is even easier. Just go to "click here to add your own comments", which is found under any story. Your can rate the story out of 5 stars and add your own comments below the story.


So how do you actually do this? Well it is very simple to do and you literally fill in a few boxes already there on the page you are interested in. You can submit your own amazing Lake Garda story on any page which has an invitation on the bottom of the page followed by the "enter your title" box. As soon as you start to fill this box in, the rest of the submission form appears. All you have to do is enter your title, enter the story in the box below, upload any related pictures (optional, of course, but doing this is always nice and makes it really personal) and then just submit it. It really is that simple and quick, so don't be afraid to have a go.






You will find these interactive pages on many pages of the site. I am sure you have a story to tell about Lake Garda! We have received emails with plenty of stories before, but only we got to read them. We want you all to benefit now, and learn and get enjoyment from each other experiences! After all, a lot of fun and pleasure is had from planning a holiday. And after the holiday, reflecting and sharing all the great times is even more fun!

If you are not sure where to go to add a story or to read other peoples' stories, simply go to the forum page which has all the main categories listed (which you can add stories or comments to). We've even added a category for all other stories which don't fit into the main ones listed.








So go on, tell everyone about that mouth watering restaurant, amazing shop, adrenalin filled sporting activity, fantastic hotel, your favourite town, and so much more....! We can't wait to hear all your stories, thanks in advance for getting involved in our Lake Garda community.

Take a look here at our new Forums Pages.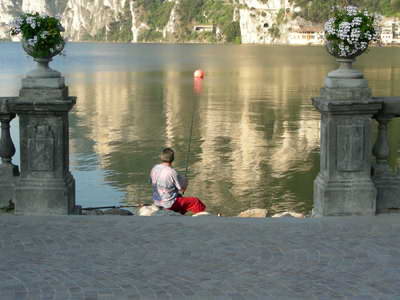 Main Events
Here are the main events going on in the Lake Garda area this month. There are also loads of smaller things happening in each town everyday, from art exhibitions to sporting events. Please contact us if you want to know what's going on in any particular town during this month and we'll do our best to help you.


Ciottolando con Gusto on 2nd & 3rd October, 2010 at Malcesine:
In English this means "paved with taste". It is a gastronomical-cultural event which promises to turn out a discovery-expedition through the world of delights. The participants are served selected house-specialities in all the restaurants, trattorias and bars taking part in this event.


Lake Garda Marathon on October 10th, 2010:
IIt will be for the fourth time this year that an international marathon takes place on Lake Garda. The race takes place on October 10th 2010 and its 42,195 km take runners from Limone via Riva, Arco and Torbole to Malcesine.

Bike X-treme on October 17th in Limone:
The panorama is unique and the view down is breathtaking – the Tremalzo pass is the shining star of mountain-biking by Lake Garda. On Sunday, October 17th, 2010 this stretch of road belongs to the participants of the international mountain bike race "Adrenalina Bike X-treme", which starts at 10:00 in Limone.


There are, of course, all the usual markets that are definitely worth going to. To find out more about when and where they are, click here.



This Month's Featured Hotel
Every month we research and then feature a hotel or apartment at Lake Garda to give you an idea of the accommodation there. We always make sure the hotel has a guest rating of 8 or more (out of 10), so you know it's a decent place to stay!
Hotel Sogno is beautifully located right in front of the shores of Lake Garda, just 500 metres from the centre of San Felice del Benaco, a charming town nestled within olive groves, castles and churches.
Because of its excellent position, the property is the ideal choice for an enjoyable holiday and the perfect starting point to discover the enchanting landscapes which surround Lake Garda.
The hotel is a modern building with direct access to the beach and boasts a panoramic lounge as well as a marvellous outdoor terrace overlooking the lake. On-site amenities include free wireless Internet connection in the lobby, a cosy bar, a typical restaurant and a small meeting room.
To see more photos and info about this hotel, just click on the link under the photo below.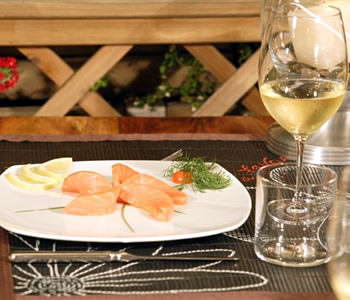 To Conclude...

We are sure that you will love our new interactive additions to our site. We look forward to sharing your fascinating comments, stories and photos with many other Lake Garda lovers who visit the site!


See you next month!


Marcus and Sylvia
---