Hello!
Well, we're full swing into summer now! It may be hot here in August sometimes, but July and August are known for being the hottest months, usually consistantly, at Lake Garda. Traditionally a lot of Italian workplaces close during August, so many Italians have the whole month off! So that, coupled with the large amount of tourists there on holiday in August, makes it a very busy month too!
But the atmosphere in the summertime there is fantastic! Everyone eats outside and listens to the live bands and watches the artists along the promonades. And throughout the hot day and into the evening, you'll notice a lot of people eating ice cream to cool off! And that's what we're going to talk about this month: the delicious ice cream there!! .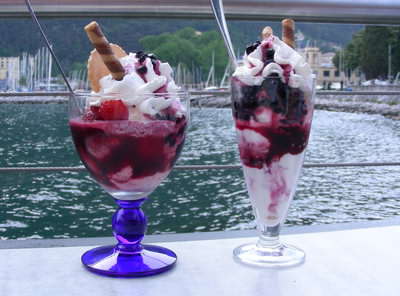 Italian ice cream...what can I say except that it is something we indulge in every day when we're there in the summer, because it is just so good! There are so many different types here, not only flavours but styles too. It's easy to see why the Italians are world famous for their ice cream. There is nothing better than to get stuck into one of the massive glasses of ice cream whilst sitting by the lake on a hot day!

If you've not been to Lake Garda before, one thing that will amaze you is the sheer number of ice cream shops here. They are everywhere and you always get a massive selection to choose from. The ice cream shops just tend to sell ice creams in different sized cones or tubs, whereas cafes and restaurants do loads of fancy, often huge, ice cream dishes which are gorgeous!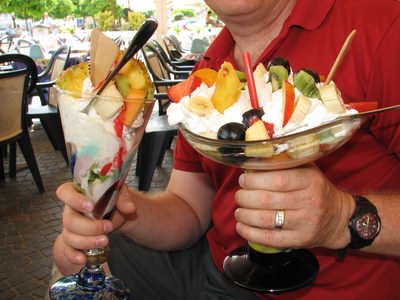 These wonderful ice cream dishes, usually served in huge glasses, are a real work of art and taste absolutely stunning! You can choose from loads of different fresh fruit concoctions and whether you want one with tons of fresh cream or just ice cream. Whichever you choose, I can assure you that I have yet to try one that I didn't really love. They all taste heavenly!

It is normal here to have a choice of 30 or 40 different flavours! There is every type of fruit flavour you can imagine, chocolate combos and much more. When we get a cone or tub we often ask for 2 or 3 different flavours and try out some new ones. So, forget the diet while you're there; you simply have to get stuck into some unbelievably tasty and refreshing Lake Garda ice cream!

The ice cream isn't the only thing that'll get your tastebuds going...there's lots of lovely Italian food to try out too!.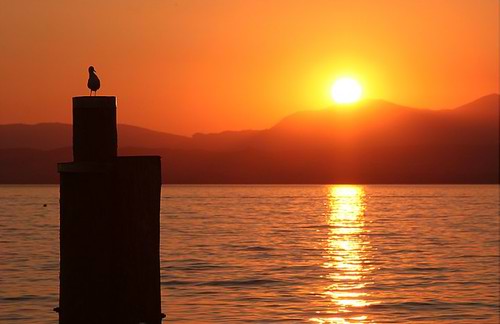 Add your Lake Garda Story to our Website
Don't forget to add your stories and comments to our website! Simply go to the forum page which has all the main categories listed (which you can add stories or comments to). We've even added a category for all other stories which don't fit into the main ones listed. So go on, tell everyone about that mouth watering restaurant, amazing shop, adrenalin filled sporting activity, fantastic hotel, your favourite town, and so much more! We can't wait to hear all your stories! Thanks in advance for getting involved in our Lake Garda community.
Take a look here at our new Forums Pages.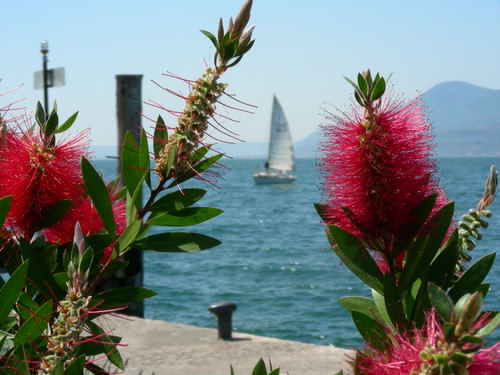 Main Events
Here are the main events going on in the Lake Garda area over this month and next month. There are also loads of smaller things happening in each town everyday, from art exhibitions to sporting events. Please contact us if you want to know what's going on in any particular town and we'll do our best to help you.


Opera Season in the Arena @ Verona: 22nd June-2nd Sept.
Verona Opera Festival in one of the most incredible open-air theaters of the world! The ancient Roman Arena di Verona. Amongst others will be on stage Aida, Carmen, Tosca and Turandot.


Piano concerts @ Kawai a Ledro: 8-17 Aug 2012
The small mountain lake near Riva is the home place of an international piano festival organized by the music house Kawai.


Notte di Fiaba @ Riva del Garda: 23-26 Aug 2012
4 magic fairytale days and nights. Around the World in 80 days is the topic of the 2012 festival for children and grown ups at Riva del Garda. Theater, music and fireworks on the northern lake shore.


Rockjunior @ Arco: 25-26 Aug 2012
Free-Climbing Event for Youngsters from 5 to 13 years. Also the youngest climbers have the chance to make their experiences on the climbing wall.


Climbing Event Rockmaster @ Arco: 30 Aug - 2 Sept 2012
Important international freeclimbing competition in Arco with international champions.


Centomiglia Regatta @ Gargnano: 8-9 Sept 2012
The most important sailing race on Lake Garda with a broad international field of sailing teams - with more than 1000 participants and thousands of spectators!




And there are, of course, all the usual markets that are definitely worth going to. To find out more about when and where they are, click here.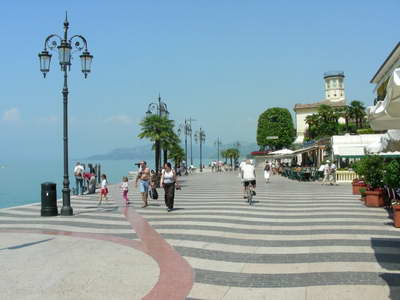 This Issue's Featured Hotel
In every newsletter Issue we research and then feature a hotel or apartment at Lake Garda to give you an idea of the accommodation there. We always make sure the hotel has a guest rating of 8 or more (out of 10), so you know it's a decent place to stay!
Located on the South West part of Lake Garda, in Toscolano Maderno, is the 'Hotel Milano'. This is what one reviewer says about it:
"Incredible view of the lake - convenient to everything - just steps from the ferry. A lovely pool area to relax and enjoy a drink after a day of sightseeing. The breakfast room is very large and you also can have breakfast out by the pool. The selection of food at breakfast is very good and the staff is polite and friendly. This hotel is spotlessly clean. You will feel very much at home here."


'Hotel Milano' in Toscolano Maderno


To Conclude...

The Lake Garda area can get extremely hot at this time of year, so make sure you have lots of the wonderful ice cream there to help cool you down....and try not to think about the calorie content of one of those big fruity bad boys - remember you're on holiday!!
See you next time!


Marcus and Sylvia
---