"The Italian Food at Lake Garda is Delicious. If you've not been here before, you are in for a real treat...."


Pizza, pasta, salad, and fresh fish are probably amoung the most popular Italian food on the menus at Lake Garda. All the many types are truly delicious ... we had some mouth-watering trout, caught that day from the Lake, and it was amazing! You'll find all kinds of pastas, many of them with seafood. Most of the pastas are simple, containing just a few ingredients, but taste wonderful.



Spaghetti, linguine, tortellini, and penne are some of the most popular pastas found in Italian food and come with a cream-based or tomato-based sauce.
They are usually cooked 'al dente' which literally means 'to the tooth'.
Al dente is when pasta (or rice or vegetables) is cooked competely, but not soft and overdone.
Many people have pasta as a starter dish, but if you want it as your main meal, then just ask for a larger portion! Most restaurants are happy to oblige and will just charge slightly more.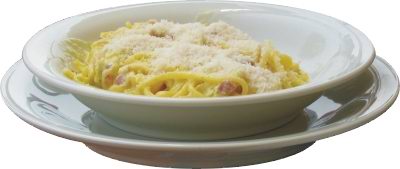 ---
Lake Garda Food
---
The pizzas you will find at Lake Garda are wonderful! We had one almost every day! Again, they are usually made with just a few ingredients, but they are all made to order and baked in clay ovens...the result is heaven on a thin, crispy base...you really won't taste a better pizza outside of Italy, guaranteed! You'll find many types...ham and mushroom, seafood, various vegetarian ones...most of the pizzas have a tomato-based sauce with mozzerella cheese and are drizzled with olive oil...yum! One of our favourite pizzas is with parma ham (called 'crudo' in Italian), mushrooms and mozzerella cheese...hard to beat in our opionion! Italian food at its' best!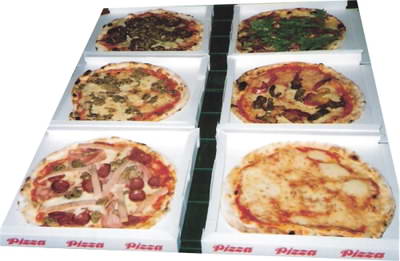 Chicken, ham and pork, lamb and veal are amoung the most popular meats found on the menus. 'Asino', which is donkey, is a popular meat dish too, and is often used as the meat base of the various stews. You don't tend to see roast dinners in Italy, and bacon isn't found much on the menus. Whenever my sister-in-law (who lives in Italy) comes to visit the UK, she stocks up on bacon!






So, how has German food has come into the Italian menus? The furthur north you head up the lake, the closer you get to the German and Austrian borders (some of north Italy used to belong to Austria) and therefore the more you'll see some German dishes appear on the menus. You'll find 'cotoletta alla Milanese', the Italian equivalent of 'Wienerschnitzel', which is a veal cutlet fried in breadcrumbs. Other items you'll find include 'gertensuppe' (barley soup with speck), 'gröstl' (boiled, then sauteed beef and potatoes) and 'wurst' (sausage).





What is Your Favourite Lake Garda Food?

Do you love Lake Garda food? Why not share your story about this mouth watering dish and you are highly likely to get your own little spot on our website! Your story could well feature on a dedicated web page and could get in our newsletter too! How good would it feel to show your friends and family your own Lake Garda story on well respected Lake Garda site! We love pictures as well, so feel free to send us your best shots and there will be no mistaking you then!

Find out how here.





Click here to go from Italian food to the home page