Hello!
Firstly, we'd like to apologize for being unable to get a newsletter out last month; we were (and still are!) in the middle of moving house, so everything's been a bit chaotic for us lately!
Also, starting this month, we are going to send the newsletters out every 2 months instead of monthly. It may go back to monthly at some point in the future, but for the time being we're going to just see how it goes every 2 months. So this newsletter will cover all the events for May & June.
Our topic for this newsletter Issue is all about the incredible town of Garda. I hope you enjoy it!





The picturesque town of Garda...I can't emphasise enough what a wonderful town this is! It's a fantastic base to stay for exploring all the other fabulous towns around the Lake. It is considered the 'jewel of the Lake', and it's easy to see why when you see the setting: It is tucked away below the prominent Punta San Vigilio and the mighty cliff Rocca on the bay of Garda, which stands out as one of the most memorable on the Lake.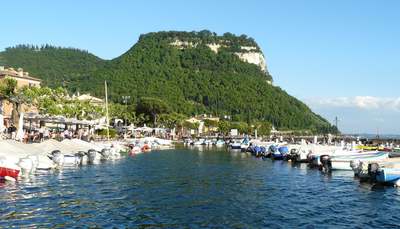 It has many shops that meander throughout the quaint streets of the town, as well as romantic squares and beautiful Venetian villas. The lake-side promenade with its lush vegetation is fantastic, one of the best of the towns on the lake. There are many lovely restaurants & ice cream shops, as well as live entertainment and markets all along the promenade.

You may assume, like I did, that Garda was named after the lake. But actually, the lake used to be called 'Benaco'. It was renamed 'Garda' after the town during the 12th century! What's also interesting is that Garda is only 32 km from the city of Verona, and is one of the smallest towns in the whole province.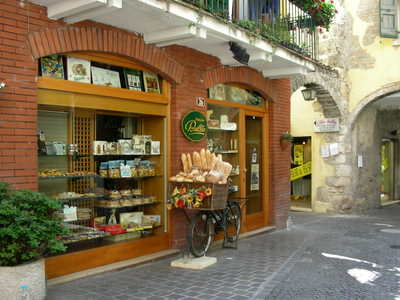 Although Garda can be a busy town with tourists (during the summer months especially), it is a great base for seeing lake Garda as there are lots of ferries and buses you can catch that go between it and most of the other towns on the lake. We tend to go on the ferries, as they are very reliable generally, unlike the buses, which can often be late. However I do reccommend that you go on the free local bus that goes around the town every half hour. It's a good way to see the town and it's very handy if you're staying at a villa or hotel that's a good distance away from the main part of the town.

If you're planning to go to Garda town during July, make sure you celebrate the fishing trade with the locals. This celebration goes on during the full moon and is of great importance to the town. And in the following month of August the 'Palio delle Contrade', a rowing competition, takes place. Even though it's busy, the atmosphere is fabulous during this time!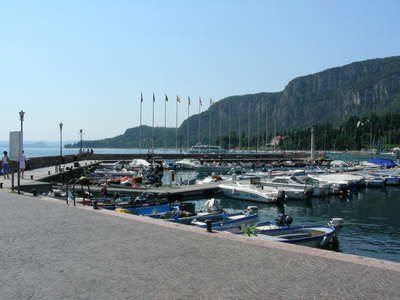 And what's close by? Well, just 30 minutes on the bus takes you to Gardaland which is Italy's largest theme park, and is great value for money. The bus to Gardaland is free and leaves the bus stop in Garda at 8.30 SHARP (one of the few buses that leaves on time!). You can find out some more about Gardaland as well as a few other theme parks within easy reach of Garda on our webpage on themeparks.

Another nearby must-see place is Bardolino. This is the nearest town to Garda and is well worth a visit. There is a walk along the edge of the lake to Bardolino that takes about 45 minutes. If you intend to do this walk, we'd advise that you go later in the day, otherwise it can be very hot during mid-day! You can also catch the bus or ferry to Bardolino. Again, we have loads of info about the town of Bardolino as well as all the other towns around Lake Garda here.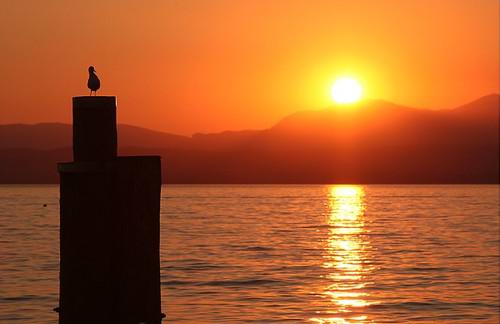 Add your Lake Garda Story to our Website
You can now add your stories and comments to our website! Simply go to the forum page which has all the main categories listed (which you can add stories or comments to). We've even added a category for all other stories which don't fit into the main ones listed.

So go on, tell everyone about that mouth watering restaurant, amazing shop, adrenalin filled sporting activity, fantastic hotel, your favourite town, and so much more! We can't wait to hear all your stories! Thanks in advance for getting involved in our Lake Garda community.
Take a look here at our new Forums Pages.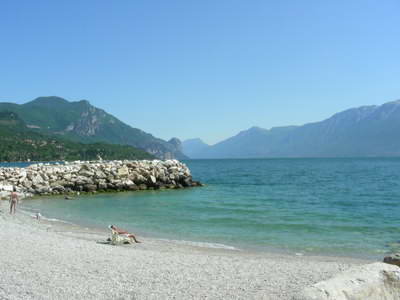 Main Events
Here are the main events going on in the Lake Garda area over this month and next month. There are also loads of smaller things happening in each town everyday, from art exhibitions to sporting events. Please contact us if you want to know what's going on in any particular town and we'll do our best to help you.


"Mille Miglia" – a historic car race. On 15th May, in Brescia, the "Mille Miglia" once again takes to the streets. Around 400 of the most precious historic cars follow the legendary "Mille Miglia" route. On the evening of 18th May they return to Brescia where they'll find spectators lining the streets.
Asparagus festivals are taking place in the area of Lake Garda, 29 April to 16 May. "Asparago di Verona" offers numerous gourmet festivals and initiatives. The culminating event is the asparagus festival at Cavaion Veronese, from 12 to 16 May.
"Palio del Chiaretto" - From the 2nd to the 5th of June 2011 at Bardolino. This springtime Bardolino Wine Festival is a truly intoxicating event. This wine festival is a good opportunity to enjoy the famous grape juice directly from the producer, to ask questions and exchange expert knowledge. Or simply to enjoy the warm autumn sun in your face with a glass of Chiaretto in your hands.

And there are, of course, all the usual markets that are definitely worth going to. To find out more about when and where they are, click here.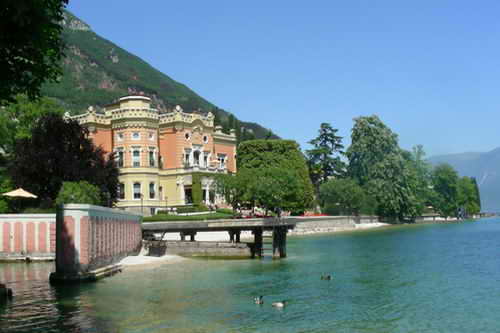 This Issue's Featured Hotel
In every newsletter Issue we research and then feature a hotel or apartment at Lake Garda to give you an idea of the accommodation there. We always make sure the hotel has a guest rating of 8 or more (out of 10), so you know it's a decent place to stay!
The hotel Locanda San Verolo is a beautiful old farm house dating back to the 16th century located in the village of San Verolo, which is near the town of Garda and the lake.
The hotel offers its guests a warm and personal welcome and offers a large garden, a swimming pool, a meeting room, a restaurant and a bar - everything for a perfect holiday.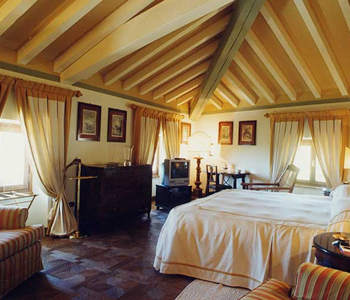 To Conclude...

If you're planning on going to Lake Garda soon, make sure you take the time to visit the town of Garda. I'm sure that you'll love it as much as we do and want to go back time and time again!


See you next time!


Marcus and Sylvia
---