Hello!
Well, it's definitely starting to cool down here in the UK. Being Canadian, I should be used to the cold, but I find that the dampness goes right through me here. It's also cooling down at Lake Garda...but still pleasant enough to explore all the towns.
However, a nice way to have a break from exploring and shopping is to sit down with a nice cup of coffee in hand. It's a great way to warm up too! Below are the types of coffee you'll generally find there: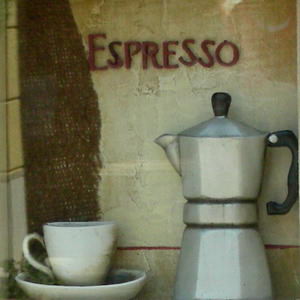 Caffè: a small cup of very strong Italian coffee (espresso). It is always drunk black and quite bitter-tasting, but you can add lots of sugar to take away some of the strength! It's traditionally drunk in the evenings, after a meal.

Caffè Americano: This is basicly espresso that's been watered down to make it more like 'American' coffee...but different tasting and still quite strong! It's served in a large cup, and can be drunk anytime...it's kind of geared towards the tourists that can't handle espresso (like me!).

Caffè Corretto: Any type of espresso or coffee with a shot of grappa, cognac, or other spirit. Usually drunk after dinner.

Caffè Doppio: Double espresso, for those who can really take their caffeine!

Caffè Freddo: Iced coffee. Great for sitting by the lake and cooling down on a hot summer afternoon.

Caffè Hag: Decaffeinated coffee...I'm afraid it doesn't do me much good!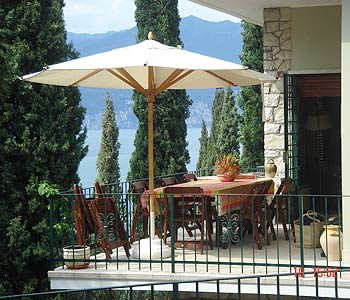 Caffè Latte: One-third of espresso (about 30 ml) mixed with hot milk and served in a glass. 'Latte' means milk. Usually only drunk at breakfast. In some places, this coffee type is unusual (Italians hardly ever have milk in their coffee); once when I asked for a caffè latte, the waitress gave me a puzzled look and came back with one cup of espresso and one cup of hot milk!

Caffè Macchiato: Espresso "stained" with a drop of steamed milk. It's kind of like a small version of a cappuccino. Again, usually a morning drink (one of my favourite types of Italian coffee).

Caffè Marocchino: Espresso with a dash of hot milk and cacao powder. Usually drunk in the mornings.

Caffè Stretto: Espresso with less water for the seriously brave! This will give you a major caffeine kick!

Cappuccino: Espresso infused with steamed milk and served in a large cup. It's always drunk in the morning, never after lunch or dinner.

Granita di Caffè con Panna: Partially frozen coffee with ice, similar to a slush, and topped with whipped cream. Lovely in the afternoons!

So go on, take a break and try all the different delicious and full-flavoured coffees!!

And don't forget to check out our page (link below) on Italian food...we even have a menu translator that's very handy to take with you on your trip!
Italian Food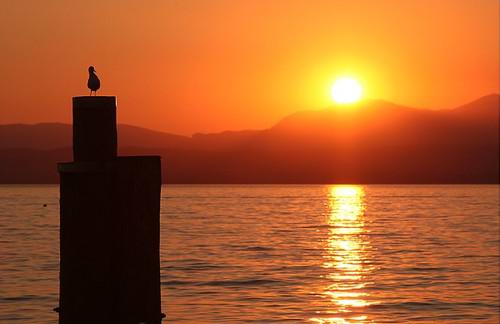 Add your Lake Garda Story to our Website!
As we mentioned last month, you can now add your stories and comments to our website. Simply go to the forum page which has all the main categories listed (which you can add stories or comments to). We've even added a category for all other stories which don't fit into the main ones listed.


So go on, tell everyone about that mouth watering restaurant, amazing shop, adrenalin filled sporting activity, fantastic hotel, your favourite town, and so much more! We can't wait to hear all your stories! Thanks in advance for getting involved in our Lake Garda community.
Take a look here at our new Forums Pages.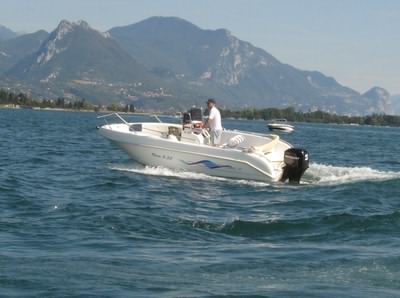 Main Events
Here are the main events going on in the Lake Garda area this month. There are also loads of smaller things happening in each town everyday, from art exhibitions to sporting events. Please contact us if you want to know what's going on in any particular town during this month and we'll do our best to help you.


The Christmas market in Arco from 19th Nov – 23rd Dec, 2010

Against the scenery of historic palaces, regional delicacies, traditional arts and crafts and other characteristic products are on offer at this Hapsburg market. Entertainment for adults and children, fireworks and a Christmas market for children in the enchanted lanes bring out the spirit of Christmas.


There are, of course, all the usual markets that are definitely worth going to. To find out more about when and where they are, click here.




This Month's Featured Hotel
Every month we research and then feature a hotel or apartment at Lake Garda to give you an idea of the accommodation there. We always make sure the hotel has a guest rating of 8 or more (out of 10), so you know it's a decent place to stay!
Hotel Lago di Garda is located right on the lakefront, facing the beautiful gulf of Torbole in a wonderful scenic setting. It is only 100 meters from the public beach and is right next to the center of Torbole. The Hotel Lago di Garda welcomes its guests with 43 comfortable rooms, and gives great service to its guests in order to assure the best relaxed atmosphere.
To see more photos and info about this hotel, just click on the link under the photo below.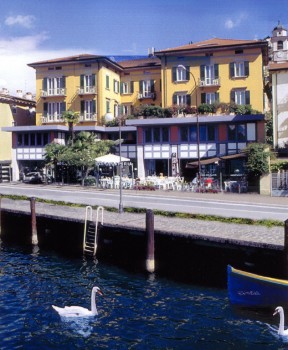 Hotel Lago di Garda at Torbole


To Conclude...

We hope that you will enjoy the many different Italian coffees you will find at Lake Garda. Relaxing and gazing out at the beautiful lake in one of the many lakeside cafes is a wonderful way to spend your holiday there - at any time of the year!


See you next month!


Marcus and Sylvia
---