Hello!
First of all, we'd like to apologize for the fact that we couldn't get a newsletter out last month - this was due to a few technical problems with our connection, and we're hoping it won't happen again.
So here we are, in April already! In England, this is a beautiful time of year - of course the daffodials have been out for a while, and some trees are starting to flower, along with the oilseed rape (canola) fields. I also love seeing the baby lambs at this time of year in England.
Yes, spring is definitely in the air, and it's the time of year when most of us celebrate Easter. Here in Britain, as well as in Canada and the US, when we think of Easter we think of things like the Easter bunny and chocolate. In Italy though, Easter is quite different in some ways - for instance did you know that the Easter bunny doesn't exist there? Read on to find out how Italians celebrate Easter!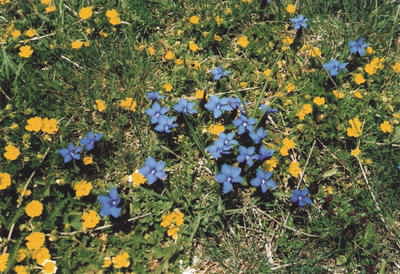 Easter in Italy is a sacred season, during which there are many traditions and customs. I'll start by telling you briefly about Lent in Italy, because many Italians practice it. It is the holiest time of the year for Catholics, and is the 40-day countdown to Easter Sunday: the anniversary of when Jesus rose from the dead.

Known as Quaresima, or the 40th day, in Italian, Lent is the word Catholics use to describe the fast before Easter. In English, Lent means "Springtime". For most Catholics, Lent begins on Ash Wednesday and concludes on Holy Saturday. Interestingly, the six Sundays in Lent are not counted among the forty days because each Sunday represents a "mini-Easter", a celebration of Jesus' victory over sin and death.

The idea of Lent is to abstain from certain things, especially on Fridays, as penance for our sins, and to reflect on Jesus' resurrection, especially on Sundays during Lent. Generally, it is the tradition that on Ash Wednesday and every Friday until Easter arrives, Catholics refrain from eating any sort of meat. During the Lenton season, they will give up (sacrifice) something they love, like chocolate, TV, etc. The idea is to make a sacrifice like the one Jesus made for us, by dying for us. The reason why Lent is for 40 days is because Jesus spent 40 days in the wilderness praying and fasting.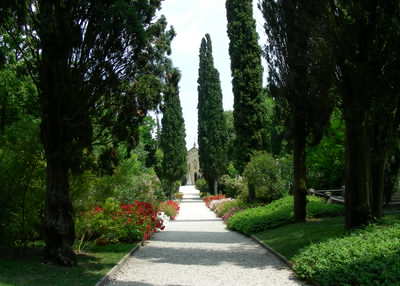 Holy Week is the week before Easter Sunday, and it starts on Palm Sunday. Churches in Italy are fuller than usual on this day, and worshippers recieve palm fronds. Traditionally these are then weaved by many people into crosses to wear, or to place on the graves of their departed loved ones.

Other highlights of Holy Week include the Stations of the Cross, which are often done outdoors with a procession, and additional live music during many Masses. Of course, the Vatican is one of the most visited destinations during this period - and guests are invited to observe the many important days of Holy Week and the Easter holiday with the Pope.

As Easter approaches, Italians - at least those who are tied to tradition - prepare for a big feast. Many of them collect red onion skins that they use to dye Easter eggs. You don't generally see pastel coloured eggs in Italy as they consider store-bought dyes to be poisonous. As I mentioned earlier, another thing you won't see is the Easter bunny, and the kids don't go on Easter egg hunts. Instead, they get a large chocolate egg covered in foil, with a surprise gift in the egg - given to them on Easter Sunday.

Good Friday is the day that Christ was crucified. Many communities in Italy, from large cities to tiny villages, remember the day with Passion processions. In some places, the Cross is carried, in others, people reenact the Stations of the Cross. In Rome, the Pope himself, his health allowing, leads a procession that begins at the Coliseum.

Lent officially ends on Holy Saturday at noon. Many families celebrate by making frittata - similar to an omelet. You may notice Priests visiting shops and homes to offer blessings on this day. Processions are held in many towns on this day too.

All of these religious events lead up to the celebration of the Resurrection with High Mass and family gatherings on Easter Sunday. Among the dishes that are featured are lamb and special stuffed or layered pasta dishes such as lasagna and manicotti. Special pastries are served, and many, many people give out the foil covered gift eggs to the children and even to each other. In Italy there's an expression frequently heard: "Natale con i tuoi, Pasqua con chi vuoi" which means "Christmas with your family, Easter with who you prefer"!

Easter Monday is a work holiday for large numbers of people in Italy, and if it's warm enough, you'll see many families and friends having a picnic.

So if you're going to Lake Garda at Easter, prepare yourself for some of these wonderful experiences that will be going on in the towns around the Lake!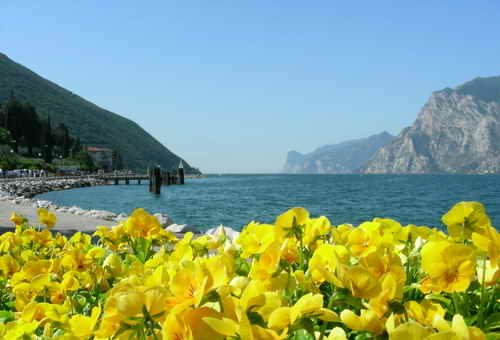 Main Events

In most towns around the Lake, you'll find many things going on throughout the year, including art exhibitions, festivals, wine and food tastings, theatre events and sports events.

If you'd like to know about any events in particular for this month, then please contact us, as we only cover the main events each month.

Vinitaly
The largest wine show in the world
Verona, 02-06/04/2009

3rd International Choir and Orchestra Festival
Lake Garda, 04-06/04/2009

500 Miglia Touring
Old cars and motorbikes tour
Brescia, 17-19/04/2009

Giro del Trentino
Professional cycle race
Arco, 22-25/04/2009

Giardino di Delizia
This exhibition presents plants and flowers reflecting the style of ancient gardens. It will be held in the extraordinary garden of Palazzo Bettoni Cazzago in Bogliaco di Gargnano on 25-26/04/2009

There are, of course, all the usual markets that are definitely worth going to. To find out more about when and where they are, click here.


This Month's Featured Hotel



Every month we feature a Hotel in the Lake Garda area so you can get an idea of the accommodation there. We always feature a hotel with a "guest rating" of 8 or more (out of 10), so they are always all-round great quality places.

This month's hotel is the Hotel Vittoria. It's an old Bavarian-style inn, which has been completely rebuilt, is situated in the old city centre of Riva del Garda, just a few steps from the lake.

The structure offers cosy and welcoming interiors with a homely and friendly atmosphere. A restaurant and beer hall are also located on the premises. You can click on the link below the photo to find out more info about it.



Here is one of many good reviews from Eric: "I have travelled to many countries and stayed in hundreds of hotels from 1 star to 5 star, but I have never had as good of an experience as I did in the Vittoria! It wasn't like we were staying in a hotel, it was as if we were staying with close family during a holiday..."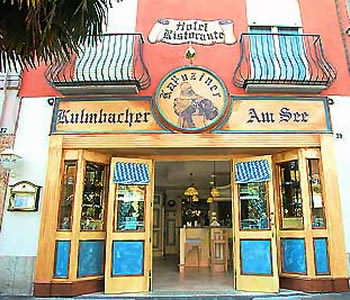 The Hotel Vittoria in Rival del Garda

Your Stories

We really want to hear about your Lake Garda experiences and stories, even if it's just a sentence or two. Get your story in a future newsletter and share your experiences with others! Whether you want to share your favourite hotel, town, family outing, or sport you've experienced at Lake Garda, we'd love to hear all about it.


To Conclude...

We hope that you all have a lovely Easter this year, whether you'll be lucky enough to celebrate it at Lake Garda, or just having a quiet time with family at home.

See you next month!


Marcus and Sylvia
---