Hello!
In this month's newsletter we're going to explore the picturesque town of Lazise. We also have a featured hotel for you (in Peschiera, near Lazise) and some main events going on at Lake Garda.
Lazise is a fairly small town on the eastern shores of Lake Garda. It's a gem that is easily missed, as it lies between the bigger towns of Peschiera & Bardolino, and is almost next door to the big amusement parks of Gardaland & Caneva World.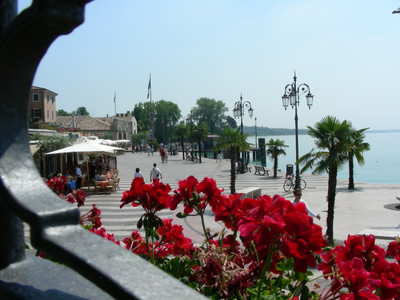 On many previous trips to Lake Garda, we would often drive by Lazise without really looking, but thankfully last time we were there we decided to explore it, and what a surprise we got! It is one of the most charming of towns on the Lake and is really worth seeing. In fact we love it so much that we've just booked up to stay nearby the town this summer!

The name Lazise actually comes from "laceses", which means "place on the lake". The town's economy was once largely based on fishing and agriculture, but now it is mainly dependent on tourists; blossoming as a result!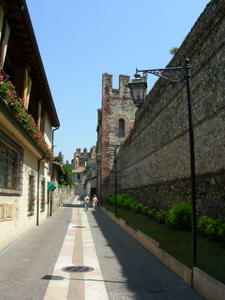 The castle dominates the setting, and with its 5 towers and a keep, it is one of the best preserved castles on Lake Garda. It's very old; it was built at the end of the 9th Century to defend the town against Hungarian invasions. There are narrow little streets meandering their ways through the town, full of charming shops, cafes and restaurants. The Piazza V. Emanuele is also very quaint and well worth seeing.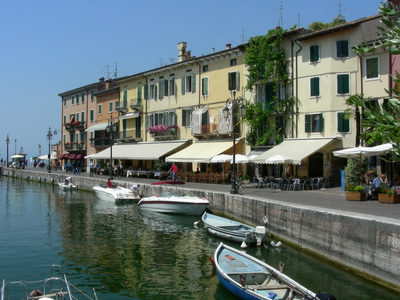 Lazise contains 2 small ports, one at the south end of town near the castle, the other at the north end. They are full of small fishing boats and are picturesque in themselves! There is also a surprisingly large lakeside promenade at Lazise, containing, of course, more restaurants, shops, and places to just sit and admire the lovely views of the lake.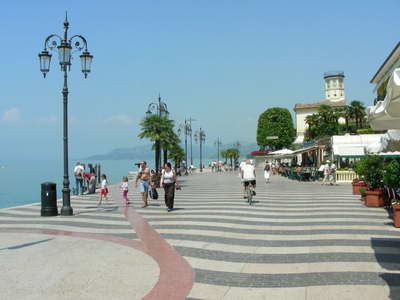 You should also take a look at the San Zeno Church there. It was first mentioned in a document from 1295, and was dedicated to San Zeno, who is the patron saint of water and fishing. It was renovated at the end of the 18th century, first by architect Luigi Trezza and then by Francesco Ronzani. Inside, the San Martino altar piece (1828) by C. Dusi and the Via Crucis (1831) by P. Testoni merit a visit. The statues on the pediment of the facade are by A. Spiazzi. If you want to find out more about Lazise, as well as the other towns on the lake, check our pages on them on our website.



This Month's Featured Hotel


Every month we research and then feature a hotel or apartment at Lake Garda to give you an idea of the accommodation there. We always make sure the hotel has a guest rating of 8 or more (out of 10), so you know it's a decent place to stay!

Hotel Bella Italia, situated just a short walk from the centre of Peschiera del Garda and only 150 meters from the beach, offers ideal accommodation for families and groups of friends looking for a relaxing holiday in a warm and welcoming ambience.

Easy to reach from the highway and conveniently located near Gardaland, Italy's most famous amusement park, Bella Italia is an ideal accommodation for your holidays. Hotel amenities include a restaurant, bar, private parking area, outdoor swimming pool and children's play area.

A huge bonus is that guests can also use (free of charge) all the services at the Holiday Village, located just a few meters from the property. They include: 2 restaurants, bar, ice-cream shop, supermarket, souvenir shop, hair dresser, 5 swimming pools, tennis court, basketball court, volleyball and beach volleyball courts.

Take a look at the photo and click on the link below to see loads more info & photos!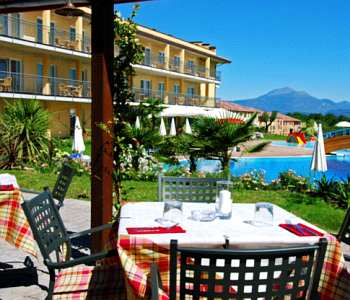 Hotel Bella Italia at Peschiera


Main Events


Carnival at lake Garda from January to March 2010:
Come along and enjoy sweet pastries, dumplings and other culinary specialties! The Carnival will be sure to chase those winter blues away.
Verona in Love 9th – 14th February 2010:
"If you are in love with someone, bring that person to Verona!" – with these words the city of Romeo and Juliet invites all for the third time to "Verona in Love". Where better to spend the "day of love" than in the "city of lovers" … There will be a market in Piazza dei Signori and many other initiatives.


There are, of course, all the usual markets that are definitely worth going to. To find out more about when and where they are, click here.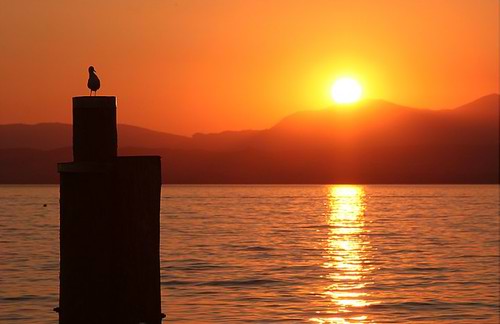 Your Stories

We really want to hear about your Lake Garda experiences and stories, even if it's just a sentence or two. Get your story in a future newsletter and share your experiences with others! Whether you want to share your favourite hotel, town, family outing, or sport you've experienced at Lake Garda, we'd love to hear all about it.


To Conclude...

If you're starting to plan your summer holiday this year, just make sure of 2 things: That your holiday is at Lake Garda and that you definitely visit Lazise!


See you next month!



Marcus and Sylvia
---