Hello!

Well, here we are in February already...where does the time go?! Our baby boy is already 9 weeks old (and finally going through the night!). We hope to take him and his big sister to Lake Garda this summer, so we're starting to plan our trip now.

Now is probably the time when a lot of you will also be starting to think about your next holiday, and what better place is there to go this summer than Lake Garda? Maybe we'll even bump into you there!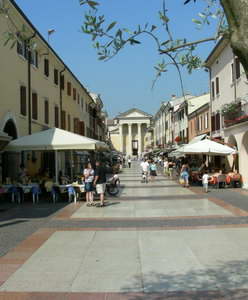 There are quite a few towns around the Lake, all of them worth going to. They all have something to offer to everyone, but you may want some advice on which ones are the best for YOU to visit.

We've been to each and every one of these towns, and each of them are wonderful in their own way.



So we thought we would help you out a bit with a brief summary to point you in the right direction!



We have listed the primary activities or characteristics for each town; they are what we most associate with each particular place.

Hope that this will help you decide which one (or ones) to visit! We'll start at Riva, which is at the top of the lake, and work our way clockwise around.

Riva: Sailing, cycling, hiking, good shopping.

Torbole: Surfing, cycling.

Malcesine: Cable car up Monte Baldo, good shopping, boat rides.

Brenzone area: Sailing, full of charm, not as 'touristy' as some towns.

Torri del Benaco: charming port, quaint restaurants.

Garda: great lakeside dining, shops, boat rides, good beach.

Bardolino: Wine, shops, good restaurants.

Lazise: charming port, beach, camping, themeparks.

Peschiera: Themeparks, shops, railway.

Sirmione: Dramatic location & old town (castle) history, shops, spas.

Desenzano: Shops, boat rides, railway.

Padenghe: Good beach nearby this small town in the hills.

Moniga: Less touristy with nice port.

Manerba area: Large rock jutting into the lake, nice villages, less touristy.

Salo: great lakeside promenade, shops, good eating places.

Gardone: Larde lakeside hotels, lots of flowers and well-kept.

Maderno/Toscolano: good beaches and camping.

Gargnano: Small town with hidden gems.

Limone: Dramatic setting, good shops.

Click here to find out more details about each town.

Click here to view our slideshow of the towns.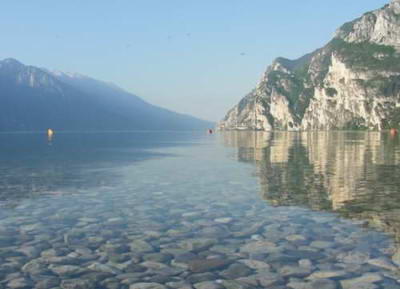 Main Events

Between all the towns around the lake, there are always lots of events that go on throughout the year. You'll find many things going on, including art exhibitions, festivals, wine and food tastings, theatre events and sports events.

If you'd like to know about any of these events in particular for this month, then please contact us. I used to try to list some of them, but there are far too many! We will, however, focus on the main events that are going on this month.

2-3 February: ARCO - Arcoland Pirimpimpetta's Carnival for children. Historical centre at 2.00 p.m.

10 February: ARCO - Fête for the end of carneval. Romarzollo at 12:30.

10 February: SIRMIONE - Vintage cars Meeting. Piazzale Europa at 9.00 a.m.

There are, of course, all the usual markets that are definitely worth going to. To find out more about when and where they are, click here.


Your Stories

We want to hear about your Lake Garda experiences and stories. Get your story in a future newsletter and share your experiences with others! Whether you want to share your favourite hotel, town, family outing, or sport you've experienced at Lake Garda, we'd love to hear all about it.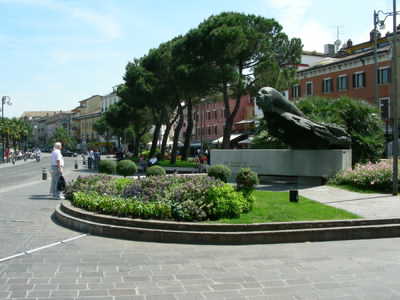 Good luck with your holiday planning!

See you next month.



Marcus and Sylvia
---