Hello!
Happy New Year!! I hope that 2010 is treating you all well so far, and that you had a lovely Christmas too.
If you recieve our Newsletter regularly, you'll know that for the latter half of last year I wrote about several towns around Lake Garda. Well I want to start this year with photos and brief reviews of each of those towns. They are all fabulous places and so well worth seeing, each one of them!
Let's start with the main town in Lake Garda....Garda of course!
Garda is a busy town, being the capital of Lake Garda. It has a massive promenade bursting with restuarants, shops, artists and markets. Being in a large bay, it offers fabulous views; it is lovely to eat from a huge choice of restuarants along the promenade and watch the sunset! It is definitely one of the more popular towns to see, and when you go you'll see why!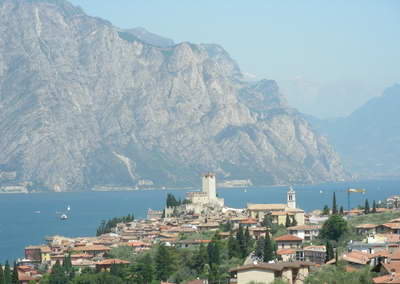 I'm not sure whether I prefer the amazing view of Malcesine (from the top of the highest mountain around Lake Garda: Monte Baldo) or the town itself! Malcesine is a good size town with loads of character and great shops & eating places. The castle hanging on to the edge of the lake is the focal point as you approach the town and is located right by the town centre. It is not difficult to see why Malcesine is such a popular tourist attraction!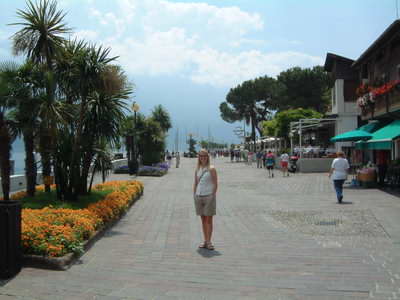 Limone has some very impressive mountain faces as a backdrop, and from the lake you wonder if there is anywhere to actually put buildings here! It is very limited in space and the streets are very narrow, but there is a nice wide pedestrian area by the lake near the town centre. It is one of my favourite towns: very quaint and full of colour & character!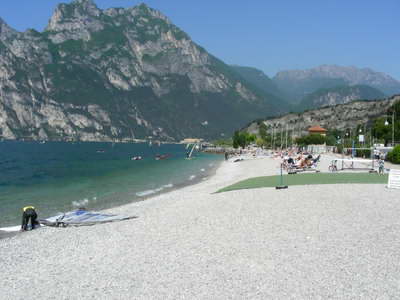 If you're into windsurfing, then Torbole is the town for you! It's located at the north part of the lake, where the water is particularly pure as the lake source (the Sacra river) enters the lake here. There is also a quite extensive shingle beach here, but this is widely used for windsurfers getting into the lake. The whole town oozes with sporting activities and for the active person this is a great place to stay; it offers mountain biking, running & mountain-climbing too!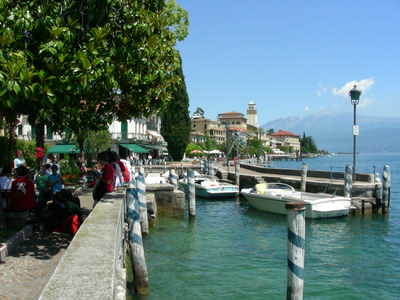 The pretty town of Gardone offers a variety of really nice hotels here and it is also well known for its botanical gardens. The lakefront here is basically a pedestrian area with lots of seats and ornate lamposts with hotels and restaurants behind. There isn't really any significant beaches or port area close to the town centre, so the town tends to be more popular for lakeside strolls or watching the world go by. The perfect place if you want some lovely surroundings and quiet time!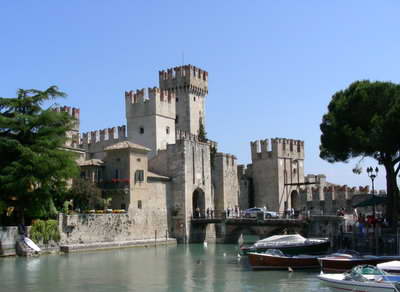 The town of Sirmione is very quaint and charming, and unlike anywhere else you are ever likely to see! You have to enter the town by going over the bridge and through the castle walls. The town is packed with shops, restaurants and a suprising number of hotels for its size. The main centre street is the only through way going from the top to bottom of town and so consequently gets very busy. It is well known for its Spa waters, Roman ruins and, of course, incredible views! A must-see town.


Main Events

Unfortunately there aren't any main events going on in the Lake Garda area for the month of Januray.
However, in most towns around the Lake, you'll find many smaller, local events and activites going on throughout the year, including art exhibitions, festivals, wine and food tastings, theatre events and sports events.

If you'd like to know about any of these events for any town in particular for this month, then please contact us and we'll let you know what's happening!



There are, of course, all the usual markets that are definitely worth going to. To find out more about when and where they are, click here.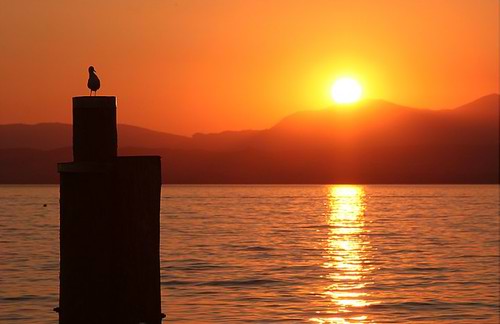 Your Stories

We really want to hear about your Lake Garda experiences and stories, even if it's just a sentence or two. Get your story in a future newsletter and share your experiences with others! Whether you want to share your favourite hotel, town, family outing, or sport you've experienced at Lake Garda, we'd love to hear all about it.


To Conclude...

Hopefully our little overviews of a few of the Lake Garda towns gave you some insight into what they are like. On our website, we describe all the towns in more detail and there are more photos too, so make sure you take a look!


See you next month!



Marcus and Sylvia
---