Hello!
Ever thought about camping at Lake Garda?? We've recently booked up to go camping there this summer and we're very excited about it!! It's completely different to any sort of camping I've seen & experienced in Canada, the USA and here in the UK, which is why I've decided to tell you a little bit about it this month! The other reason is that we've discovered that Eurocamp are offering a fantastic discount if you book up with them between the 5-15 of this month (March)!! You'll see which campsites you can book at Lake Garda on our page about camping.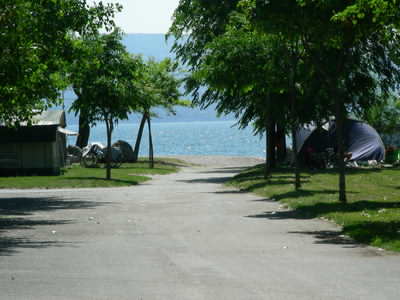 Many of the campsites at Lake Garda are located on the shores of Lake Garda and are huge, in fact some of them are almost like little towns! They're proper resorts, with lovely big swimming pools, restaurants, shops & markets, beaches, and of course endless activities geared towards adults & children alike so are absolutely ideal for families. The nice thing about them is they offer a variety of accommodation: obviously there's tents (which you can hire there if you don't want to bring your own), mobile homes, caravans and chalets. So you can 'rough it' or camp in luxury, and all for great prices especially as they're right on the beach!!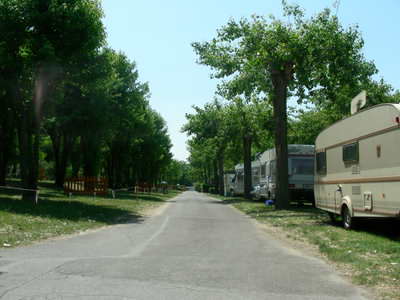 The facilities are very good and well kept and they generally include toilet & shower blocks, dish washing areas, washing machines & dryers. Many of the campsites provide baby baths and even smaller children's toilets for the little ones! I was quite impressed with the look of the facilities, as I can remember staying at many campsites as a child where there were only holes in the ground for toilets. If there was ever a shower on the site, it was a novelty!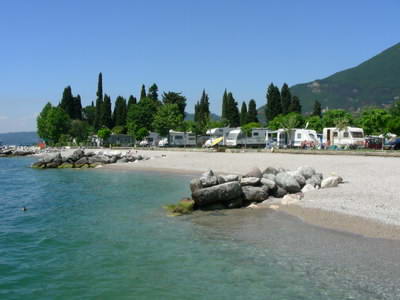 On most of the campsites on the lake, you'll find tons of sports and activities. They include tennis, table-tennis/ping-pong, football/soccer, basketball, fitness centers, mini-golf, volleyball, archery, cycling (you can hire cycles) and even horse-back riding on a few!! For the kids there are children's day clubs, sports lessons, playgrounds and of course swimming pools with waterslides. You'll see aqua gym sessions for children and adults too on some sites!! Obviously all of these activities will vary depending on the site, but it gives you an idea of the huge variety of fun there is!!




Well now that I've convinced you (hopefully!) to go camping at Lake Garda, the next step is deciding which of the many campsites to go to, and, more importantly, which tourist company to book with. We've done a lot of research into this and found Eurocamp to be one of the best holiday providers. They are the market-leaders and offer great value for money, and well as added bonuses like Free Children's clubs. And of course I want to remind you that they're offering a fantastic 10-day discount if you place your booking between the 5 and 15 of March on our camping page!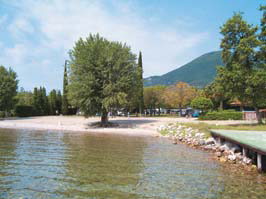 So now you need to decide which campsite to go for! I'll just briefly go over a couple that we liked, and of course you can look into them all in more detail too by looking at the link on our camping page (above).

Bella Italia is a large site near Peschiera with 5 swimming pools, restaurants, shops and a huge range of activities. You'll find loads more info & photos here.

Another campsite that we were impressed with was Europa Silvella near San Felice. This lively resort boasts a big stage area beside the pools for entertainment, and the parc's owners organise occasional day trips around the lake in their own boat. It's not as big as Bella Italia but there are still loads of fun things to do on there! Again, just click here to take a closer look at it.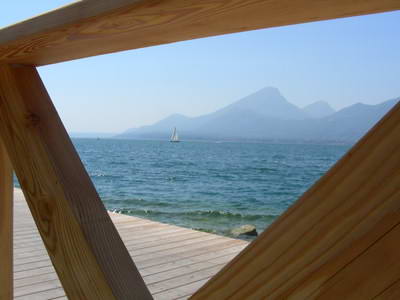 Main Events
There really isn't much going on in March in terms of Main events. However there are always loads of smaller things happening in each town everyday, from art exhibitions to sporting events. Please contact us if you want to know what's going on in any particular town.


There are, of course, all the usual markets that are definitely worth going to. To find out more about when and where they are, click here.





Your Stories

We really want to hear about your Lake Garda experiences and stories, even if it's just a sentence or two. Get your story in a future newsletter and share your experiences with others! Whether you want to share your favourite hotel, town, family outing, or sport you've experienced at Lake Garda, we'd love to hear all about it.


To Conclude...

We hope that we've inspired you to give camping a go at Lake Garda. You'll be so impressed and amazed at the wonderful campsites and value for money they give to make you have an amazing holiday!!


See you next month!



Marcus and Sylvia
---