Hi,

Welcome to the November Issue Newsletter! As usual, we'll go through all the major events going on at Lake Garda this month, and in "This Month's Topic", we're going to tell you exactly what to expect if you're planning go to Lake Garda in November.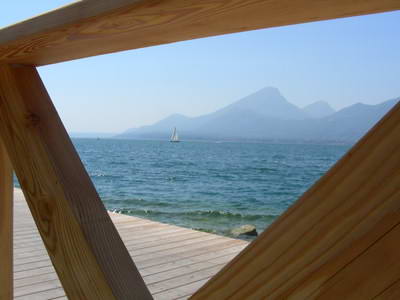 Major Events going on at Lake Garda

There's always loads of stuff happening around the lake. November is a quieter time, but there are still some great things going on, including some Christmas events, so make sure you check them out!

"Anica Fiera di Santa Caterina" (festival of Saint Katherine)
This Olive oil fair takes place at Brenzone from the 3rd-25th November. There are many events planned to mark the occasion of the new olive oil, including tasting courses, concerts and games.
Many of the town's restaurants will have special menus with recipes based on extra-virgin olive-oil. You can also go on a guided Tour of the Oilpress of Brenzone.

"Festa del Novello"
This takes place from the 9th-11th November at Bardolino. It's a wine festival promoting the town's new wine.

"Festa di San Martino"
This traditional Patron saint's feast takes place at Peschiera del Garda (in the Old town) from the 9th-11th November.

"Motorissima"
This big motor show event is at Riva del Garda on the 10th and 11th November. It's an exhibition dedicated to cars and motorcycles, and this year it takes place at the Baltera's fair complex. All the major car and motorbike companies will take part in this event. This year the attention will be focused on the Hi-Fi Car.


"Garda Trentino Half Marathon"
This International race is held at Riva del Garda on the 18th November.

"Christmas Fair at the Hapsburgian Arco"
Starting on the 16th November, this fair goes on every Friday, Saturday and Sunday in November and December at Arco.
In the center square in Hapsburgian-style wooden houses there are many fantastic Christmas gift ideas, such as toys, candles, wooden statues, glass and pottery articles.
Whilst browsing amoung the stands, you can admire the lights, listen to background music and choirs, and even taste various food specialties inspired by the Hapsburgian tradition.
"Babbo Natale" (Father Christmas) will be there too, to amuse the kids!
From 10.00am to 7.00pm.


This Month's Topic: Going to Lake Garda in November


Thinking of going this month, but want to know what Lake Garda is like in terms of weather, travelling, etc.? Here are some useful things to know about what it's like in November.
Weather
The average temperature is around 15 degrees C in November...so not really warm enough to sunbathe! But a great temperature for doing sports and exploring all the towns. It gets quite cool at night, so make sure that the hotel or villa that you book has heating. Keep in mind too that 15C IS an average temperature...some days can be only 10C, while other days are as warm as 20C!
For more detailed information on weather, click here to see our weather chart.


Accommodation
This is a great time of year if you want to stay somewhere for a good price. In some hotels, the prices can be double what you pay in November to what you would pay at Christmas!
To book online, check out Venere ...their site is easy to use with lots of information, and their prices are very good. There's a great selection of hotels and other types of accommodation to look at.


Travel
Again, this is one of the cheapest times of year to travel. For instance, with a budget airline, flights start at about £30 return - and this includes taxes!
If you need to hire a car, we highly recommend Auto Europe. We've never had any problems with them, and best of all they're one of the most reasonably priced car hire companies.
To give you an idea, prices for a week in November start at about £115 inclusive.


What's there to do in November?
Well, there's lots to do! You can go to the various themeparks and gardens...but make sure you check out opening times for these; some are only open on weekends at this time of the year.
You can explore all the towns and shops...a good time to do this, as it's usually pretty quiet.
This is also a great time of year to hire some bikes and go cycling around the lake, or go for a hike in the surrounding hills and mountians. The views of the lake are usually really clear and beautiful in the cooler weather.
For some more ideas and info, click here.


Your Stories
We want to hear about your Lake Garda experiences and stories. Get your story in a future newsletter and share your experiences with others! Whether you want to share your favorite hotel, town, family outing, or sport you've experienced at Lake Garda, we'd love to hear all about it.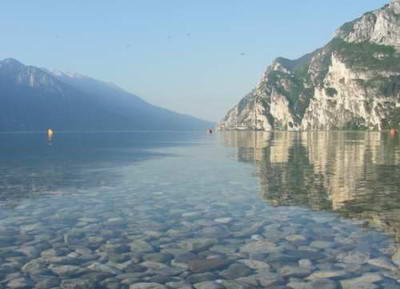 Free Gifts for Subscribers!!

We are now rewarding all of our Newsletter subscribers by giving you exclusive access to our Free Gifts! As a current subscriber, you can take advantage of these useful Lake Garda gifts. To gain access to this page, you'll need to type in the following password: EnjoyLakeGarda (this is case-sensitive, so type exactly as shown). Get your free gifts here!!


Thank you for reading our Newsletter, see you next month!

Marcus & Sylvia




---