Hi,

Welcome to the October Issue Newsletter! Included in this issue are all the major events going on at Lake Garda this month, as well as an update on what's new on our web site.
In "This Month's Topic", you're also going to find out all about our favorite wine in Italy....Bardolino!






Major Events going on at Lake Garda

There's always loads of stuff happening around the lake. October is a quieter time, but there are still some great events going on so make sure you check them out!

"Mountain & Bike Global Village"
This is an exhibition worth checking out at Arco. It goes on from the 5th to the 7th of October.

"7th In...canto sul Garda"
An International Choir Competition at Riva del Garda that you should definitely get to if you're at Riva this month. It proposes 5 categories: traditional music, folklore and folkloristic performance, sacred music a cappella, sacred music and jazz, gospel and modern music. This happens from the 14th to the 18th October.

"Bike X-Treme"
For all of you that are into biking, don't miss this one! It's the International MTB Competition going on at Limone sul Garda on the 21st October.

28th Festival Scacchistico Internazionale "Cittą di Arco"
This is an exciting International Chess tournament taking place at Arco from the 20th-28th October.



This Month's Topic: Bardolino Wine!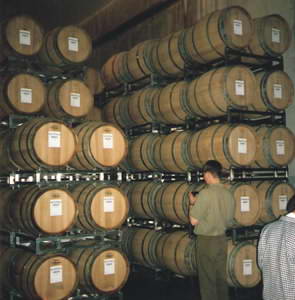 Bardolino is one of our favorite wines, and it can be enjoyed at any time of the day. The typical Bardolino wine is a red table-wine, light ruby colored, with a delicate perfume. It has a dry redcurrant fruity taste, is very slightly sparkling, and at around 9% alcohol content, it makes for some easy drinking! It is usually best drunk during the production year.
The different types of Bardolino include:


Bardolino Classico DOC, obtained by the grapes from the oldest classic area.

Bardolino Superiore DOC, aged one year.

Bardolino Chiaretto DOC, rosč and produced by following part of the white wine-making process.

Bardolino Novello DOC, which is the first wine in its category to achieve the DOC mark.


Bardolino Classico DOC is produced on the east side of the lake, on a hilly area that's covered by vines and olives. The particularly mild climate, coupled with exposure to lots of sunlight (both direct and reflected sunlight off the lake) allows the vines to produce the wonderful grapes (corvina, molinara, rondinella, negrara) which form the base of Bardolino wine. Bardolino wine accompanies the typical dishes of the area very well. It's lovely with the "risotto con la tinca" (rice with tench), the "bigoli in salsa" (pasta with fish sauce), pork and fowl.
Bardolino Chiaretto, an extremely lovely aperitif, accompanies "risotto", fowls, cold cuts and, of course, fish - the most important dish of Lake Garda.

If you're really into wine, particularly Bardolino wine, then you must go on the "Strada del Vino Bardolino". This is a well-marked wine road which includes 46 aziendas and cantinas where wines can be tasted and purchased. It meanders through several lakeside towns and the heart of the Bardolino wine growing region. A brochure with a map and listing of the stops can be picked up at the tourist information center in Bardolino.

We hope you enjoy the Bardolino wine as much as we do!!


Your Stories

We want to hear about your Lake Garda experiences and stories. Get your story in a future newsletter and share your experiences with others! Whether you want to share your favorite hotel, town, family outing, or sport you've experienced at Lake Garda, we'd love to hear all about it.




What's New?
Now searching for accommodation is even easier!
We've now got 3 easy ways for you to search for the perfect Lake Garda accommodation... check it out here!


Free Gifts for Subscribers!!

We are now rewarding all of our Newsletter subscribers by giving you exclusive access to our Free Gifts! As a current subscriber, you can take advantage of these useful Lake Garda gifts. To gain access to this page, you'll need to type in the following password: EnjoyLakeGarda (this is case-sensitive, so type exactly as shown). Get your free gifts here!!


Thank you for reading our Newsletter, see you next month!
Marcus & Sylvia




---