Hello!
Well, the temperatures are going up and thoughts of summer and being outside all the time no doubt put a smile on your face. The forecast at Lake Garda for the next few days is around 23C and sunny…nice! We love eating outdoors, especially when it is on the shores of a beautiful lake! Everything just seems to taste that bit better when you're outside, and it's so relaxing.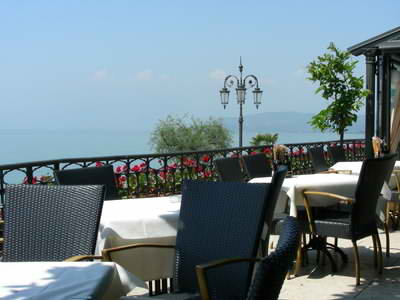 Speaking of being outside, there is one activity more than any other that our website users have been asking about in recent months: boat rentals on Lake Garda. Having been on the lake in most of the different types of boats, including public ferries and private hires, we really can relate to the appeal of renting your own boat. Gliding over the crystal clear waters of Lake Garda is very relaxing, and with so much stunning shoreline and wonderful towns to see, having your own boat allows you to explore and experience the lake like never before. You will also discover some beautiful villas on the lakeside that you would never see from the road!



Anyway, after receiving so many requests for boat rentals we decided to find a really good rental company. Past experience has taught us boat rental companies do vary quite a bit in both price and condition of boats, so it pays to go to the right place. After having looked at a few places we wanted somewhere that not only provided nice boats at a good price, but also a benefit to our users. We therefore decided to recommend Nautica Adventure based in the Moniga area. They have very modern, clean boats and have agreed that if you mention our website, Lake Garda Revealed, they will give you a discounted rate! So if you want to rent a boat then we highly recommend giving them a try. You'll find out more about them on our boat rental web page.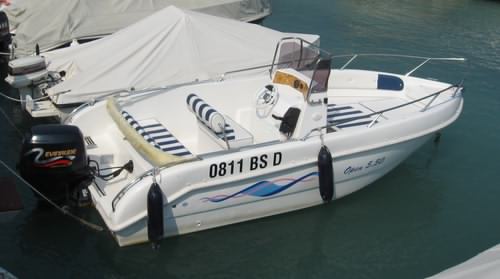 And what about getting there? Well, although we are all feeling the pinch with the credit crunch, the upside is there are some great deals to be had out there this year. For those of you from the UK, many of the airlines are doing some great offers. Right now Ryanair are offering £10 flights for May and June, so keep an eye out and grab some excellent deals.



Main Events

In most towns around the Lake, you'll find many things going on throughout the year, including art exhibitions, festivals, wine and food tastings, theatre events and sports events.

If you'd like to know about any events in particular for this month, then please contact us, as we only cover the main events each month.

Asparagus festivals
These are taking place in the area of Lake Garda, 19 April to 7 June.
Asparago di Verona offers numerous gourmet festivals and initiatives. The culminating event is the asparagus festival at Cavaion Veronese, from 14 to 18 May.

Sympatex Bike Festival Garda Trentino
On 30 April - 5 May, the 16th Riva del Garda Sympatex Bike Festival takes place. It offers tours, exhibitions and presentations, all connected with cycling.

The "Mille Miglia"
A historic car race On 13th May, in Brescia, the "Mille Miglia" once again takes to the streets. Around 400 of the most precious historic cars follow the legendary "Mille Miglia" route. On the evening of 17th May they return to Brescia where they'll find spectators lining the streets.

Garda Trentino Outdoor Days
On 22 - 24 May, this exciting and popular big event takes place at Riva del Garda and offers more than 40 events related to outdoor themes.

There are, of course, all the usual markets that are definitely worth going to. To find out more about when and where they are, click here.


This Month's Featured Hotel



Every month we feature a Hotel in the Lake Garda area so you can get an idea of the accommodation there. We always feature a hotel with a "guest rating" of 8 or more (out of 10), so they are always all-round great quality places.

Hotel Gardenia & Villa Charme offers a warm and friendly atmosphere and is located in a calm position, only 50 metres from Lake Garda and just a few minutes walk from the historical centre of Bardolino.

As well as the beautiful location, guests can enjoy the many services, such as indoor and outdoor car parks, two swimming pools, turkish bath and jacuzzi whirlpool. You can click on the link below the photo to find out more info about it.



Here is one of many good reviews from Lorainne: "From start to finish, our stay at Hotel Gardenia & Villa Charme was brilliant. The staff were fantastic, always bright and cheery. The hotel itself is pleasing to the eye and immaculate. The grounds are kept to a very high standard. Cannot wait for a return visit."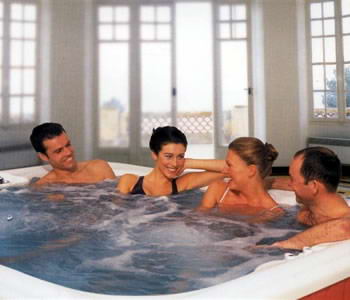 The Hotel Gardenia & Villa Charme in Bardolino

Your Stories

We really want to hear about your Lake Garda experiences and stories, even if it's just a sentence or two. Get your story in a future newsletter and share your experiences with others! Whether you want to share your favourite hotel, town, family outing, or sport you've experienced at Lake Garda, we'd love to hear all about it.


To Conclude...

Whether you go on a motor boat, hydrofoil or ferry, make sure you experience Lake Garda from the water on your holiday. If you're adventurous and enjoy some exploring, then the best way to do this is by renting your own boat. Whatever way you do it, we know that you'll really enjoy boating on Lake Garda!

See you next month!


Marcus and Sylvia
---