Hello!
July is here already...I'm sure that a lot of you are getting ready for the kids breaking up this month from school (here in England anyway...) for the summer holidays. The rest of you, such as those in Scotland, the USA, and Canada (my homeland) must already have the kids at home!
You're probably all thinking about your holiday this summer and getting ready for it now. It's an exciting time of year! I know that some of you are planning a trip to Lake Garda this summer...so this month I'm going to fill you in about the different types of accommodation at Lake Garda; let you know what to expect from them.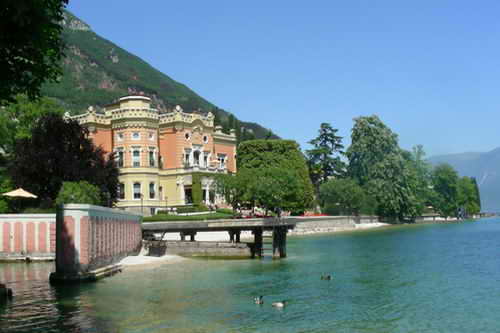 There are several types of accommodations: Hotels, Residences, Villas, Agriturismos, and, for those who really want to be 'at one' with nature...Camping!


Hotels: This is probably the most popular type of accommodation at Lake Garda. You'll find that the hotels there aren't the typical large 'chain'-type hotels that you would see at many holiday resorts. They all have their own unique character and tend to be run by a local family, so it's a nice personal atmosphere! We have loads more info about hotels, including the types of hotels you'll find there and what facilities they offer here, on our page all about hotels.



Residences/Apartments: The Residences at Lake Garda are ideal for families. A residence contains a number of self-catering apartments in one building, and tend to be in the towns..so you can get by without hiring a car. The individual apartments often have shared facilities, such as a pool, that the whole residence will use. Residences make for a great value holiday too! You can find some more details out about them here.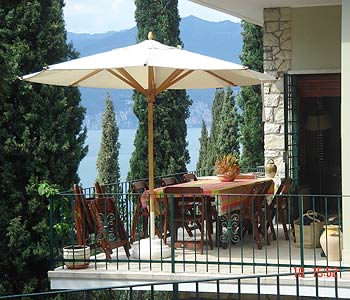 Villas: There are all sorts of Villas around Lake Garda and they vary greatly in size. One thing that most of them have in common is that they are often on the outskirts of the towns and villages, so they are very peaceful and quiet! They are usually owned and managed by a local family and tend to be self-catering. It's important to note that there are two types of Villas: Independent Villas and Villa Hotels. Find out more about these 2 types, and well as some more general info about villas.



Agriturismos: The meaning of 'Agriturismos' really says it all. It literally means 'Farm Holiday'. They are usually a Bed and Breakfast type of accommodation, and set in the country - often amoungst the vineyards! You will experience some wonderful home-made foods and wines at many of the agriturismos, and they are wonderful value too...the best value type of accommodation you'll find at Lake Garda, apart from camping. Take a look at our page about the types and facilites of the argiturismos.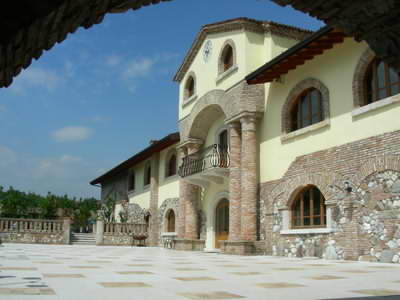 Camping: This is definitely the best value accommodation at Lake Garda! When I hear the word 'camping', I automatically think of a million tents crammed together on a campground, with poky fires, horrible toilets and no showers...but when we went camping there this past May, we were pleasantly surprised! There are some lovely campgrounds right on the lake with their own private beaches, lovely pools, restaurants and shops. If you don't fancy a tent you can hire air-conditioned units at them.

As you can tell I'm not a camping type of person...but after experiencing the camping facilities there I'm very keen to go again; I think I might even try tenting next time! It was all round a fabulous & good value holiday, and great for the kids too! Our page on camping has loads more info, and we've even made you a list of campsites there we highly recommend. Make sure you take a quick look!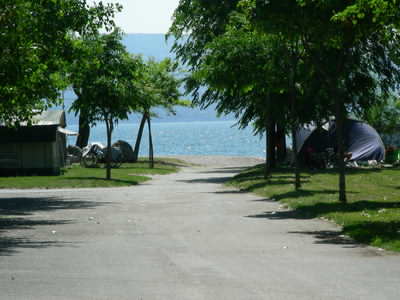 Main Events
Here are the main events going on in the Lake Garda area this month. There are also loads of smaller things happening in each town everyday, from art exhibitions to sporting events. Please contact us if you want to know what's going on in any particular town during this month and we'll do our best to help you.

Adrenalina: on July 10th and 12th in Malcesine
The cult-event on Lake Garda for paragliders takes place in the breathtaking surroundings of Monte Baldo. Spectacular landing competitions, gastronomic stands and parties as well as a varied entertainment programme and exhibitions provide ample amusement.  

Rockmaster: on July 16th to 18th
This international free climbing elite meets in Arco for the world championships. Arco – the pretty small town north of Riva – has a worldwide reputation as a "stronghold of climbers" and is one of the birthplaces of this relatively young climbing sport.
FC Bayern im Garda Trentino: from July 7th to 24th
One week training camp of German football champion Bayern Munich at Lake Garda, taking place at Arco & Riva del Garda.
Riva Musica Festival: from 22nd July to 5th August
International meeting of young musicians - classic concerts at Riva del Garda

There are, of course, all the usual markets that are definitely worth going to. To find out more about when and where they are, click here.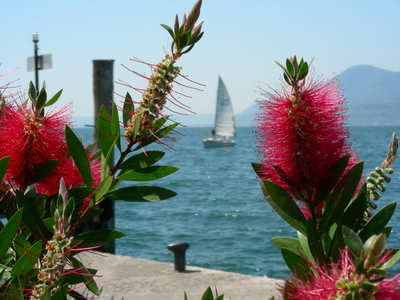 This Month's Featured Hotel
Every month we research and then feature a hotel or apartment at Lake Garda to give you an idea of the accommodation there. We always make sure the hotel has a guest rating of 8 or more (out of 10), so you know it's a decent place to stay!
The hotel Locanda San Verolo is a beautiful old farm house dating back to the 16th century located in the village of San Verolo, close to the lake of Garda.
The hotel offers its guest a warm and personal welcome and offers a large garden, a swimming pool, a meeting room, a restaurant and a bar - everything for a perfect holiday.
Take a look at the photo and click on the link below to see loads more info & photos!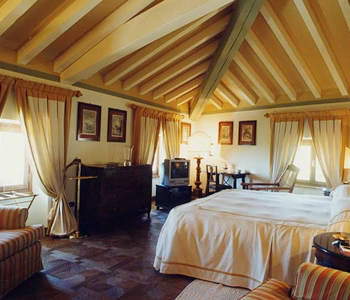 Hotel Locanda San Verolo at Garda


Your Stories

We really want to hear about your Lake Garda experiences and stories, even if it's just a sentence or two. Get your story in a future newsletter and share your experiences with others! Whether you want to share your favourite hotel, town, family outing, or sport you've experienced at Lake Garda, we'd love to hear all about it.


To Conclude...

We hope that you now have a better idea of what to expect from the accommodations at Lake Garda if you're going there this summer. And if you're not, then hopefully learning about all the wonderful accommodations will spur you on to book up a holiday there in the near future!!


See you next month!


Marcus and Sylvia
---