Hello!
Here we are, into June...summer officially starts this month!
Last month we got a bit side-tracked and talked about the new James Bond movie that was filmed at Lake Garda...but being huge fans of James Bond, it had to be done.
In April's newsletter, we went over the fantastic watersports at Lake Garda...but what about the abundance of other 'land' sports found at Lake Garda?

I'm sure some of you were asking this question, so that's why in this month's newsletter we're covering the most popular sports done around the lake. To name a few: Cycling, hiking, rock-climbing, golf, and even skiing!!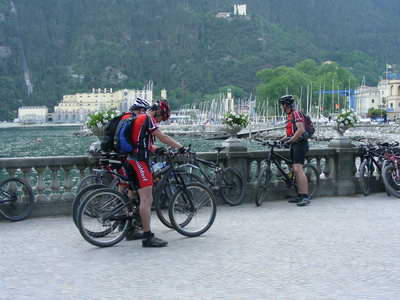 Let's start with what we think are the most common land sports: Cycling and running...

You will see cyclists and runners everywhere at Lake Garda, particularly at the North end of the lake. There are some fantastic paths all around the lake, making running and cycling very enjoyable with the lovely views...and if you want a more challenging experience, you can cycle or run on the mountain paths.

If you're really competetive, there are also various cycling races and marathons that take place throughout the year. To find out more about biking and running, check out our website for more info...there are also some great photos worth looking at! Check them out: running; Cycling/biking.


Golf: This one just has to be mentioned! Many of us like nothing more than a couple of rounds of golf while on holiday. The combination of the lovely weather and spectacular views take some beating! There are many golf courses around Lake Garda, mainly around the South end of the Lake. Find out where all the main golf clubs are, including directions and contact details, on our golf page.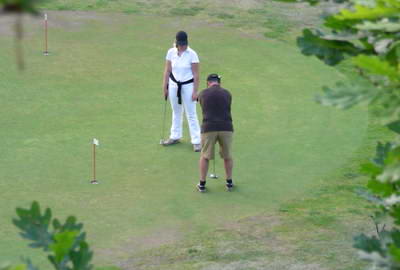 Rock-climbing: You'll see this around the North coast of Lake Garda. But the sport is mainly done at Arco, which is a town near, but not on, Lake Garda. It's situated North of Riva, at the North end of the Lake. It's a brilliant place for rock-climbing, and has all the rock-climbing facilities...and there's an annual Rock-climbing competition there too. Find out more about the sport here.


Racquet Sports: Tennis, especially, and also Squash courts are all around the Lake. Squash is a great sport for the winter months, or when it rains...which is rare!! There are various sports centers that provide squash courts and equipment too. As for tennis...there are no shortage of courts there! You can even go to tennis training camps, and there are many hotels that have tennis courts within their complexes. Please look at our page on tennis and squash.


Paragliding: One of the most popular places to paraglide is from Monte Baldo. You can get the cable car from Malcesine, and then soar off the top...experiencing fantastic views of the lake as you glide down!! Take a look here for details on paragliding clubs around Lake Garda...and watch our video clip on it too!


Skiing: Yes, skiing is possible in the Lake Garda area during the winter! You can ski at Monte Baldo, and there are a number of ski resorts in the Dolomite mountains. Find out about skiing in the beautiful Dolomites here.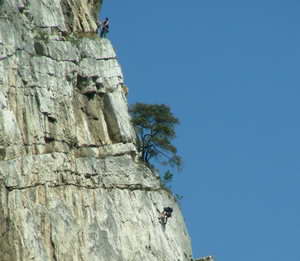 Main Events

In most towns around the Lake, you'll find many things going on throughout the year, including art exhibitions, festivals, wine and food tastings, theatre events and sports events.

If you'd like to know about any of these events in particular for this month, then please contact us, as we only cover the main events each month.

Here are the main Events going on in June...

Fiera del Chiaretto e dell'Olio del Garda Bresciano -
Enogastronomic event
Moniga del Garda, June 2008

Rampiledro - Mountain bike race
Valle di Ledro, 01/06/2008

Ra.Ri. Radio Incontri di Riva del Garda -
Radio celebration, with the presence of famous spectacle stars
Riva del Garda, 06-07/06/2008

Rock Junior - International Youth Climbing Festival
Arco, 07-08/06/2008

Triathlon Internazionale "Cittą di Bardolino"
Bardolino, 21/06/2008

Festa della Musica - Street artists: concerts and performances
Garda trentino, 21/06/2007

Arena di Verona: Stagione Lirica -
The Arena of Verona will once again be the setting for the Opera Festival, which has reached its 86th season
Verona, 20/06-31/08/2008

Garda Jazz Festival
Garda trentino, 27/06-06/07/2008

La Ponale - Mountain race
Riva del Garda, 29/06/2008

Festival del Garda - Singers and music
Lago di Garda, summer 2008

Palio delle Bisse -
Traditional summer race between "bisse", Venetian-style boats which compete for the 'Bandiera del Lago
Lago di Garda, summer 2008

Teatro del Vittoriale - Season of prose, operetta and dance
Gardone Riviera, summer 2008

There are, of course, all the usual markets that are definitely worth going to. To find out more about when and where they are, click here.





Your Stories

We're getting more subscribers every month, but we still haven't recieved any stories! We really want to hear about your Lake Garda experiences and stories. Get your story in a future newsletter and share your experiences with others! Whether you want to share your favourite hotel, town, family outing, or sport you've experienced at Lake Garda, we'd love to hear all about it.


To Conclude...

So as you can see, there are tons of great land sports to enjoy at Lake Garda this summer!! Whichever one you choose to do while you're there, we just know that you'll have a great time!

Take care and see you next month.



Marcus and Sylvia
---