"Into racquet sports? Why not try Lake Garda tennis or squash"


If you are sporty and staying at Lake Garda tennis in particular is a very popular sport here. You will find a good selection of hard courts here and some hotels specialise in tennis and have several courts within their complex. Some of these are way up in the hills with great views of the lake (an invigorating environment for a game of tennis). Squash is available too and is a good year round sport, being played indoors.



---
Lake Garda tennis and squash
---
There are some tennis camps around Lake Garda for those who want to really into it. The Peter Leimberg tennis training camp at Tremosine for example has great facilities with 12 courts on site. There is also a range of tuition available to suit levels of ability. You will also find other complexes which have a range of different sports and leisure facilities on offer, often including a small number of tennis courts.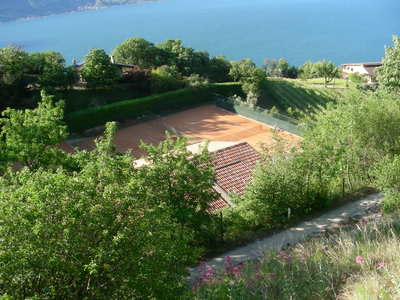 For those who don't take their tennis so seriously, but still enjoy a game or two when you can, then there are a selection of courts found in many places around Lake Garda. There are places where you can just turn up an play but of course it pays to book ahead to be sure. Some courts have floodlights so you can play well into the evening. This is great for the short days or when it is really hot in the summer too! Tennis is a great summer sports and I always enjoy I game when I can find someone to play against.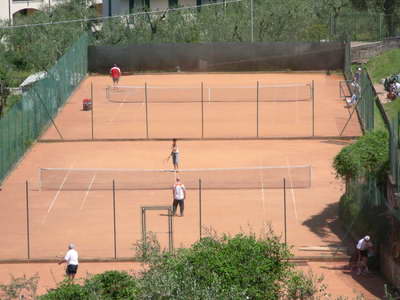 For those into squash there are a variety of sports resorts that have courts. Squash is a great workout a ideal antedote to all those lovely meals out! You can usually hire racquets and balls so this saves you having to worry about bringing your own if you don't want to. You will also find sports centres here that have squash courts if you are not staying somewhere which has them on site.


Click here to go from Lake Garda tennis to the home page