"For those who want the ultimate adrenalin rush on land, try some Lake Garda rock climbing"


There is some great places to experience to try out Lake Garda rock climbing. The town of Arco situated just above Riva at the top of the lake is well known for its excellent rock climbing facilities. There are also places you can climb nearer to the water too as Lake Garda is no stranger to sheer rock faces.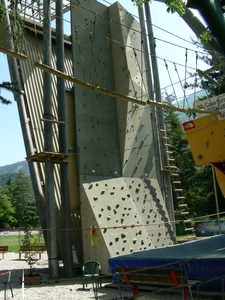 ---
Lake Garda rock climbing
---
Arco is a nice town in its' own right but is best known as the rock climbing mecca. Here you will find everything from training walls, at the north end of town, to full on, massive vertical rock faces. It is a great place to learn if you have not tried it before but also a fantastic climb for the advanced climbers amongst you.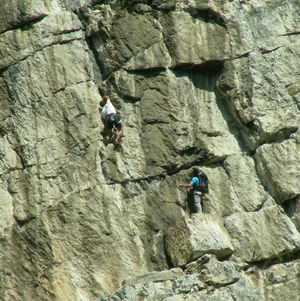 The town of Arco is surrounding by 2000 metre high mountains and offer over 2000 climbing routes in over 50 areas. You can climb here most of the year due to the mild climate and sheltered climbs in some areas. This place is well known in rock climbing circles and has hosted an annual rock climbing competition for 20 years.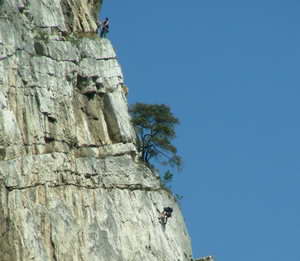 You can also do rock climbing around the coast of the lake too, at the north end. Both east and west coasts are very mountainous, but most of the more sheer faces are on the west coast towards the top of the lake. From here you can get wonderful views of the lake as you climb.


Click here to go from Lake Garda rock climbing to the home page