"Lake Garda mountain biking is a very popular activity and offers a real challenge, with the reward of phenomenal views!"


Lake Garda mountain biking and cycling are favourite activities to do in the north of Lake Garda. Whilst you can bike anywhere around the lake, if you a serious mountain biker, then the trials up in the mountains around the north will be right up your street! Here you can ride steep and twisty trials with dramatic drop-offs to the sides and unbelievable views of the lake and surrounding mountains.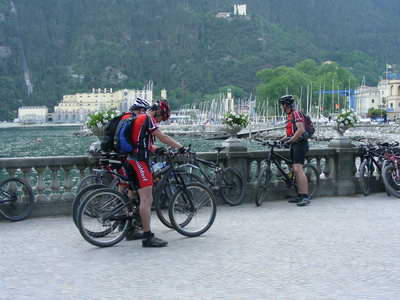 ---
Lake Garda Mountain Biking & Cycling
---
You only have to visit towns like Riva or Torbole to see the amount of bikes and bikers you will find here. You can find a number of bike rental places around the lake where you can get a range of bikes you can hire for either short or long periods. It is wise to get the full protective gear if you are going to do the best trials, as some of them really get interesting!



Lake Garda mountain biking is so popular that they even have races around here from time to time. You will also often find teams training in the area, such is the appeal of biking here. So if you want a biking holiday or just fancy a blast in the mountains, then Lake Garda will not dissapoint you!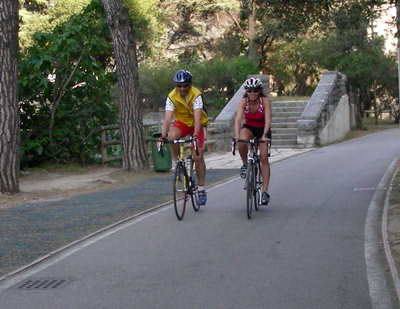 Some people also really enjoy a more lesiurely lakeside cycle. There are paths that follow the lakeside which people often cycle or jog along and these are great for cruising along and appreciating the scenery. You can also hire road bikes here for doing this, but if you go on the roads beware that sometimes they can be quite busy and twisty, so take extra care.


Click here to go from Lake Garda mountain biking to the home page