"Do you fancy a Bikers Holiday at Lake Garda? Then read on ......"



A bikers holiday at Lake Garda is pretty cool! As already has been covered in the car section, there are so many great drives around the Lake Garda area. Being situated right at the edge of the Dolomites means there are dozens of awesome driving routes right near by. Cruising your bike by the edge of Lake Garda is pretty enjoyable too!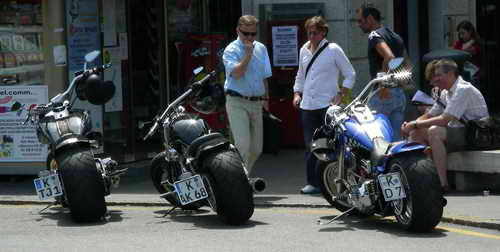 ---
Bikers holiday at Lake Garda
---
Great Roads for Bikers
If you want to really enjoy some amazing roads with little traffic, stunning scenery and a variety of slopes and corners you can do no better than head north from Lake Garda and ride into the heart of the Dolomites. Here the roads offer sharp twisty sections, fast sweeping bends through the trees, and in some sections, huge series of hairpin bends. Descending down these hairpin sections is great fun. With so little traffic, and usually being able to see several bends ahead, you can really enjoy having these superb roads all to yourself. A bikers holiday at Lake Garda could be right up your street!

In terms of challenge and enjoyment, these roads rate as my favourite anywhere in the world! So I highly recommend that, if you want to let off some steam, you either get to Lake Garda via these roads or make sure you take the time to check them out. A word of caution though: Some sections are quite isolated so make sure you set off with enough fuel to reach the next town!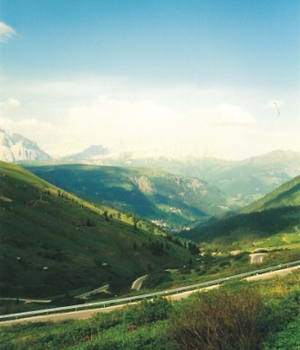 Biking around Lake Garda
In some ways motorbiking around the Lake is the best way to get around on the roads. This is especially the case in peak season when the heavy traffic means car travel can be slow. Being a biker allows you to avoid the queues and get from A to B in good time. There are many lakeside places to stop and enjoy a drink or bite to eat too! Motorbikes are popular here with the locals...don't forget Ducati, Aprilia and Moto Guzzi are all made within a couple of hours of Lake Garda.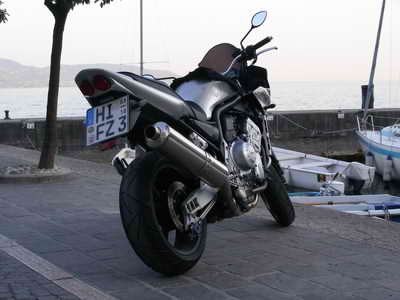 Lake Garda Motorbike Rental and Tours
You can easily rent a bike in the Lake Garda area if the ride there is a bit too far for you. A range of bikers holiday at Lake Garda and bike rentals are available. As you know, Italians are nuts about bikes as well as cars, so they know a good bike when they see one! You can also do a bike tour in this area which can be a lot of fun and a great way to make new friends too!