"Not been to Lake Garda before?
Find out if Lake Garda Holidays
are what you are looking for"


Lake Garda holidays have so much to offer and we are crazy about going there! We do know, however, that everyone has their own particular things they look for in the ultimate holiday experience. If you have not been to Lake Garda, we will give you some handy tips and pointers to help you decide if it is exactly what you are looking for.





---
Lake Garda Holidays
---
Take a look through the list of questions below and make a note of how many of them you answer "yes" to:
Do you love a holiday by water?
Do you enjoy mountainous scenery?
Are you into sports and leisure activities?
Is wandering through charming old towns your thing?
Are you into history?
Do you love flowers?
Do you like Italian food and wine?
Is shopping your idea of a good day out?
Do you want somewhere with loads for kids to do?
Are you looking for somewhere romantic?
Do you want to relax and unwind?
Are you into boating or watersports?
Do you love seeing exotic cars and bikes?
Do you like eating outside?



If you have answered yes to 3 or more of these questions, then you will love Lake Garda! There are so many different things to enjoy at Lake Garda. In fact, it is hard to imagine that there is not something here you will enjoy. But you have to ask yourself what you really want from your holiday, and as long as you let this guide you, you will make the right decision.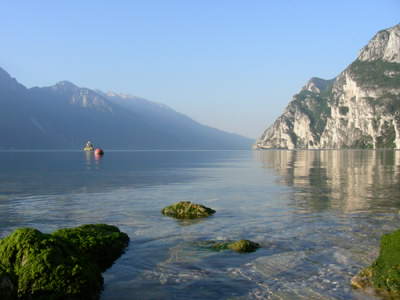 Now look at the questions below and see how many you answer "yes" to this time:
Do you want somewhere where there are loads of foreign restaurants?
Are you looking for somewhere full of sports bars and clubs?
Do you want to stay in a big city?
Do you not like being on a holiday near water?
Are looking to go somewhere very modern?
Do you like fast food and hate having a long leisurely meal?

If you have answered yes to 3 or more of these questions, then maybe you should consider carefully if this is the right type of holiday for you. If you are perhaps used to staying in massive new high rise resorts, like the ones often found in Spain (with English and Irish pubs at every turn), then you will not find this at Lake Garda. While there is a good nightlife here, Lake Garda is certainly not geared towards the masses of young single people, like Ibiza etc.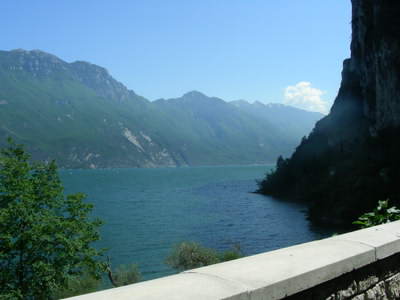 In my own opinion, I find it very hard to believe that anyone couldn't have a great time at Lake Garda. We have loads of friends who have now all gone on Lake Garda holidays and they all rave about it and can't wait to go back! However, we all know everyone is different and ultimately we want to make sure that Lake Garda is the place for you, and will give you as much pleasure as it has us over the years!







If looking at this page has helped you decide that Lake Garda holidays are ideal for you and you have never been before, then you are probably wondering where to stay on the Lake. Take a look at our where to stay page to help you decide which part of the lake is the most suitable for the type of activities you are planning to do.


Camping is very popular in the Lake Garda region and it is a really fun way to spend a holiday here. Eurocamp offers a range of options for Lake Garda for people wanting to enjoy the beautiful mountainous landscape and quaint towns that the Italian resort has in abundance. To find out more on the holiday accommodation Lake Garda Eurocamp has to offer, just visit the Eurocamp site.


Click here to go from Lake Garda holidays to the home page.