"Here's some interesting information about the Formation of Lake Garda"


---
The Formation of Lake Garda
---
Lake Garda was created in the Quaternary Ice Ages 1.5 million years ago...so it's a very old lake! It was formed by a massive piedmont glacier that flowed down from the Brenta Dolomites, cutting through and gouging out the valley. 'Piedmont' basically means a valley glacier that has spilled onto adjacent flat land. This is the reason Lake Garda is an axe shape, because the ice spread onto the flat land as it came out of the valley. Eventually the ice glacier melted, resulting in the freshwater lake it is today.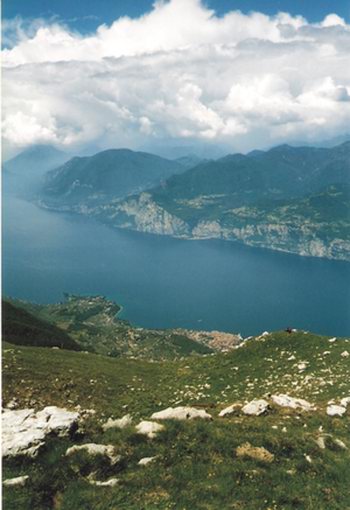 So why is Lake Garda so fertile? Well, the as the glacier moved through the valley, it ground up loose magnesium-rich limestone into a paste, which was deposited as moraine along the sides of the ice. When the glacier melted, the moraine resulted in the rich fertile soil found along the shores of Lake Garda. So that's why the fruit, olives and wine produced from the rich soil around Lake Garda are so full of flavour!