"Lake Garda Fishing is a great way
to relax and soak up the
wonderful scenery"


The opportunities for Lake Garda fishing are great and there are many places to go fishing and loads of different fish here! With a coastline of around 90 miles or 145 km, there are so many wonderful places to fish. You could also consider fishing in the Sacra river, which feeds into Lake Garda at the top of the Lake, if you fancy this type of environment more.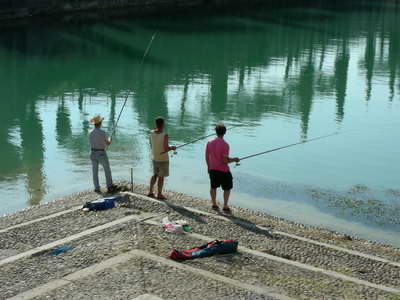 ---
Lake Garda Fishing
---
No matter when or where ever you fish in the Lake Garda area, you will need a fishing licence first. This costs around 20 Euros and will give you the right to fish anywhere in Italy on state waters. You can get these from the local provincial offices.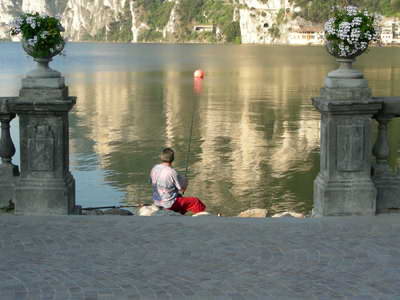 There are over 30 different species of fish found in Lake Garda. The most common species are listed below: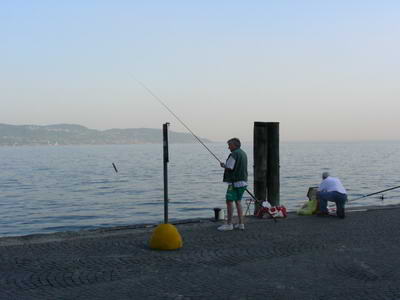 Trout


Chubb


Carp


Salmon


Eel


Pike


Perch


Bleak


Tench


Whitefish



There are a few restrictions which you need to be aware of when going fishing at Lake Garda. At certain times of the year, there is a ban on some species up to a certain size to protect numbers of fish found in the lake. Fishing is also not allowed until one hour after dawn and after one hour before dusk (except nightime eel fishing). So be sure you are aware of all these details before you go fishing here.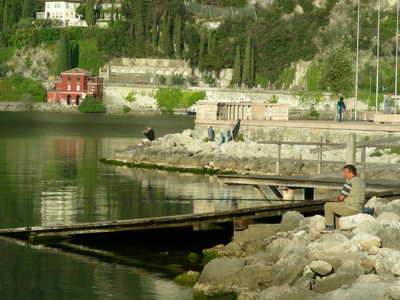 Click here to go from Lake Garda fishing to the home page