"The best way to relax and be pampered is to try out a
Lake Garda spa"


A Lake Garda spa....perfect for those who feel stressed, are carrying an injury, or just want to really relax and be pampered. No matter where you are staying you are bound to be not too far away from a good spa. Lake Garda is, of course, famous for its thermal spas which drew the Romans in great numbers to Sirmione. Many swear by its healing powers, so it's definitely worth checking out.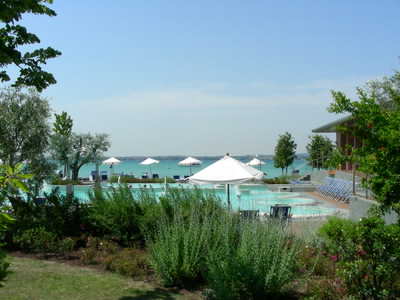 ---
Lake Garda spa
---
Centro Terme Catullo, Sirmione
This spa is situated in the historical center of Sirmione overlooking lake Garda. It offers a large variety of spa treatments and relaxation services including various types of massages and therapies, facial and body treatments, and underwater therapy. There is a lovely thermal swimming pool to relax and unwind in that has a great view of the lake. The sulfurous water that this Lake Garda spa is sourced by is excellent for muscular and sinus problems. This rises from beneath the lake at a temperature of 69C (156F).
Opening Hours: From April to the end of October: Every day from 7:00am to 6:30pm
Thermal plant Catullo
Via Punta Staffalo 1 25019 Sirmione (BS)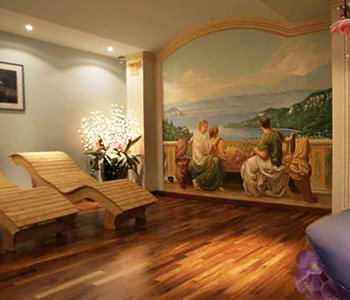 The Boffenigo Boutique hotel and spa, at Garda.



Centro Benessere Termale Aquaria, Sirmione.

This is a wellness center that overlooks Lake Garda and is a charming place for your physical and psychological well-being. It offers four choices of pampering: Wellness, fitness, beauty or health. You can stay one, two, six or twelve days there, and enjoy some relaxation with the well-being services and the lovely thermalbath.
Opening Hours: Tuesday - Sunday from 10:00am - 10:00pm Monday from 1:00pm - 10:00pm
Centro Benessere Catullo
Piazza Don A. Piatti, 1 25019 Sirmione


Centro Termale Virgilio, Sirmione

This is located south of Sirmione, in Colombare which is at the foot of the peninsula of Sirmione. It was built in 1987 and has the most modern equipment for the thermal cures. It offers various types of massages and therapies, underwater excercises and cures for vascular and dermatological affections.
Opening Hours: From November to March: Monday - Saturday from 7:00am to 12:00pm From April to end of October: Every day from 7:00am to 6:30pm
Thermal plant Virgilio
Piazza Virgilio 2
25010 Colombare di Sirmione (BS)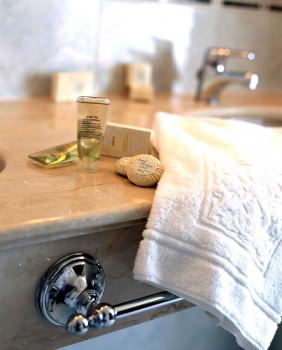 The hotel and spa Spiaggia d'Oro, Salo



Caesius Terme Spa, Bardolino.

This is a very nice Lake Garda spa and wellness hotel. Its premesis includes a Spa, beauty center and thermal center. Everything your body and soul desires, from massages to turkish baths, is all in one hotel, so you can unwind and be pampered to your heart's content! It also boasts several indoor and outdoor thermal pools for its guests' use.
Open all year round
Hotel Cæsius Thermæ SPA
37011 Bardolino Via Fish farm, 3


Parco Termale del Garda, Lazise.


This is not an ordinary Lake Garda spa, it is a delightful natural setting where you can relax and enjoy the surroundings of nature at the same time. This park consists of a large lake, fed by thermal waters of 37C. All along the edges of the lake, there are waterfalls and jets of hot water. It is lit up beautifully at night too, so you can enjoy it anytime! There is a charming villa (Villa dei Cedri) and several residences in the park, and Beauty treatments for women are also offered.
Opening Hours:
MONDAY TO THURSDAY 9:00am to 1:00am (next morning)
FRIDAY, SATURDAY AND DAYS BEFORE HOLIDAYS 9:00am to 2:30am (next morning)
SUNDAY AND PUBLIC HOLIDAYS 9:00am to 1:00am (next morning)
Note: From 9am to 10am it's open only for therapeutic bathing; A medical certificate is required. From 10am it's open to everybody.
Parco Termale del Garda
Piazza di Sopra, 4 - 37010 Colà di Lazise (VR) Italy


Ninfea Wellness center (Park Hotel Faver), Tremosine.


This wellness hotel is 550 meters up in a quiet area and enjoys a pleasant mountain climate as well as a breathtaking view of Lake Garda. It has indoor and outdoor swimming pools and offers massages, sauna, turkish baths, steam baths, mud baths and more! They also offer various Beauty packages and Wellness Packages.
Open all year.
Park Hotel Faver
Via A. Volta 15
25010 Voltino di Tremosine (BS)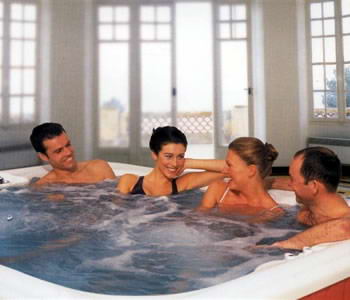 Gardenia hotel and health centre, at Bardolino



Wellness & Beauty Centre (Hotel Regina Adelaide), Garda.


This hotel faces the lakeside promenade. Its wellness centre offers beauty treatments, massages, swimming and acquagym courses. There are also two swimming-pools with jacuzzis (one indoor and one outdoor), sauna and Turkish-bath. They specialise in using the exclusive 'Piroche' method in their selection of spa treatments.
Open all year
Hotel Regina Adelaide
Via San Francesco d'Assisi, 23
37016 Garda (VR)


Here are some other Lake Garda spas and wellness centers around Lake Garda that are worth mentioning:
Wellness Center Hotel Belfiore, Brenzone
Centro Benessere Palazzo Arzaga Hotel Spa, Desenzano del Garda
Wellness Center Hotel Ai Capitani, Peschiera del Garda
Agriturismo Naturalista Le Preseglie, Sirmione
Centro Benessere Termale Aquaria, Sirmione
Beauty Center Tao, Salò
Beauty & Wellness Center Hotel Residence Piccola Italia, Tremosine
Boffenigo Boutique Hotel & SPA, Costermano



To view details online of hotels which have spas or beauty centres, simply click on the link below the 3 pictures above, (no link by top picture).


Click here to go from Lake Garda spa to the home page