"Limone is in a unique location and is a colourful, small town"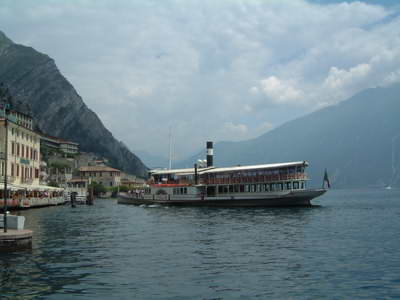 ---
Lake Garda - Limone
---
Limone has some very impressive mountain faces as a backdrop, and from the lake you wonder if there is anywhere to actually put buildings here! Consequently, the town is very limited in space and the streets are very narrow. Having said that, there is a nice wide pedestrian area by the lake near the town centre.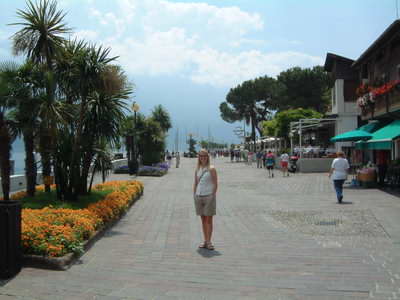 The town is usually full of flowers which give it lots of colour and make the town even more attractive. The views are spectacular from here on a clear day, and the rock formations and steep sides give it a lot of drama. You can really appreciate it from the water too, so the ferry is quite a good way to get here, especially if you are staying on the east side.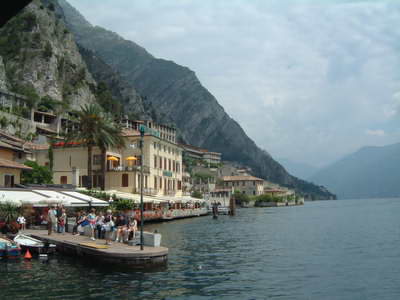 There is a reasonable sized car park near the lake, just below the town centre. Driving here can be slow and, because it is so tight, some places are very hard to get in and out of from the road. It can get pretty congested sometimes, so it's best to allow plenty of time to get around.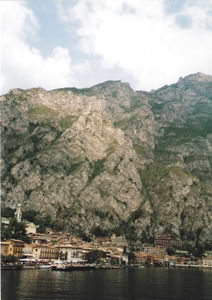 There are a good selection of shops here, many located on the hilly and twisty streets leading up from the lake. We found some great bargains here and bought some really nice local painting scenes from a tiny shop. A great place which you should see if you get the chance.


Click here to go from Limone to the home page.