"Moniga is a medium sized town located on the slopes above the lower west shore of Lake Garda"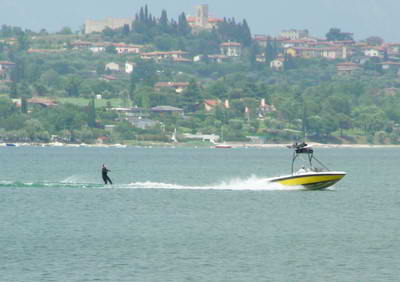 ---
Lake Garda - Moniga
---
Moniga is located just off the main road, in the slopes above the port. This means that there are some nice views from here across the lake, and the hills are not too steep to drive or walk around on. The main part of the town is away from the lake and, like Padenghe, the character and layout of it is more typical of a normal inland Italian town.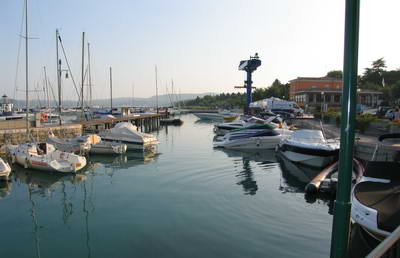 We particularly enjoyed the port area here and came down here in the evenings when we stayed close by once. There are several nice places to eat and lots of nice boats to look at. There is also an outside bar, often with music playing, right next to the port. The port area is very pleasant and great for a wander around as the sun goes down.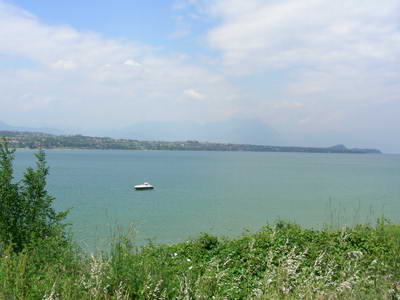 There are good boat rental places here, so if you fancy a cruise on the lake, it's a good place to start. We found that the prices from one rental place to another can vary quite a lot, so it is worth looking around before deciding who to go with. You'll see a bit of waterskiing on this part of the lake, so if this is your thing then why not give it a try!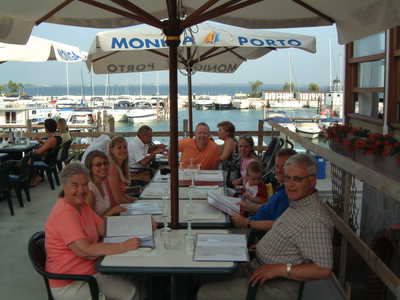 Moniga has an old castle which overlooks the town and is worth a visit. It also has some decent beach areas which are good for chilling out on. You will find a lot of olive trees and vineyards around here which give the area a slightly different appearance compared to some towns.


Click here to go from Moniga to the home page.