"Padenghe is a good sized town situated above a large bay with a nice long beach nearby"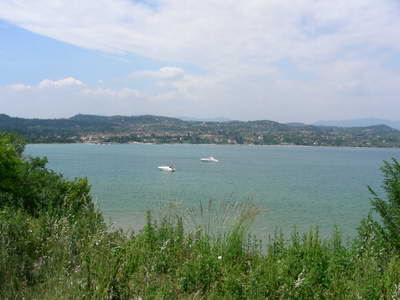 ---
Lake Garda - Padenghe sul Garda
---
Padenghe is located by the middle of a large bay a little above Desenzano. The approach on the lake side road from the south is impressive as you look right across this bay, towards the town and up to Manerba. You can soon see that there is a very long beach here, which is probably a mile or so long, stretching from the south up to the town.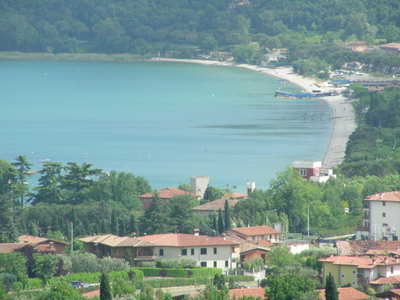 This town is a fairly minor one, but enjoys nice views from up the hillside over to the lake. From here, you can see right across the lake and also get a good view of the Sirmione peninsula. The main part of the town is located a short distance away from the lakeshore, and is a network of small, narrow and one way streets. Navigating your way through town by car can be slow and challenging.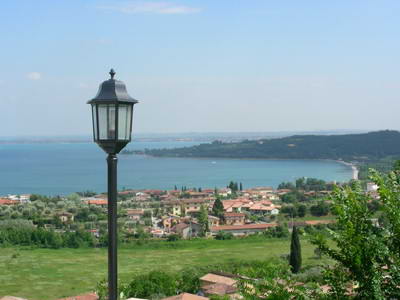 While there are a few really old buildings here, there is no major lakeside area. It's definitely a more typical inland Italian town in appearance. However, you will find some accommodations and boat hire by the lakeside, as well as a few lakefront bars and cafes. The beach is shingle with generally a good amount of space, and it offers a nice view to the north.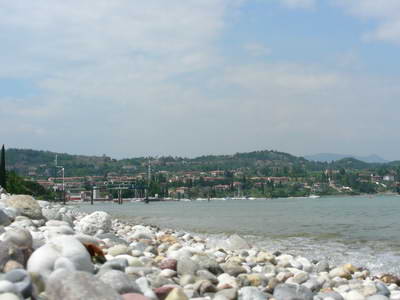 This area is probably less touristy than many, as there are fewer major attractions. The main road is quite busy though, as this is the only decent road taking you up the west side of the lake. Padenghe is not a perfect picture postcard town, but it's a good place to lie on the beach or try some boating action.


Click here to go from Padenghe to the home page.