"Riva del Garda is large town at the top corner of the lake and is very popular for sailing"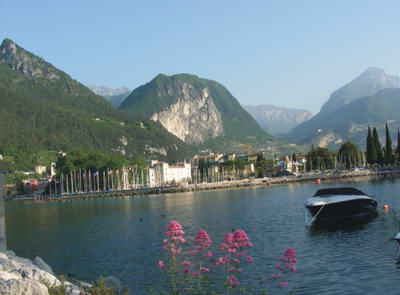 ---
Riva del Garda
---
Riva del Garda is one of the largest towns on Lake Garda but still has loads of character and a beautiful lake front. The views down the lake from here are stunning and the backdrop of the huge, almost vertical, mountains give a very dramatic feel to Riva. The one downside we noticed in staying here was that the amount of evening sun you get is cut down because of the mountains being so big and close to the town.



The town has a more commercial side in some areas away from the lake and has its own convention centre. The restricted amount of roads in and out of Riva can mean that it can be quite congested at busy times and parking is sometimes hard to find. The upside is that there is a major port here and you can easily jump on a boat to different parts of the lake. Sailing is very popular here with many people starting their trip down the lake from here.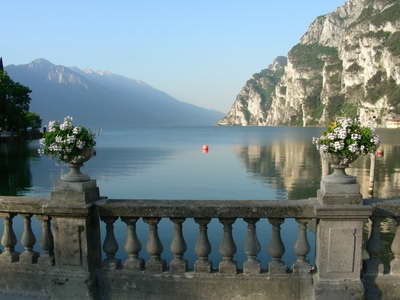 If you walk east from the main harbour you will find some suprisingly secluded shingle beaches. The lakefront really is the best place to enjoy Riva. Having said that, for you shoppers there are loads of great shops here. The shopping here is probably only rivaled by Desenzano and it is a great place to get all the latest designer clothes.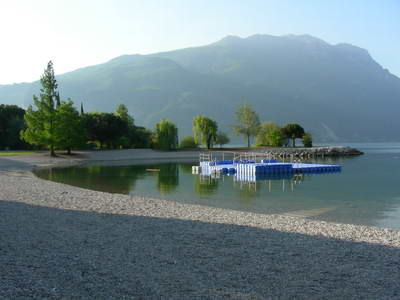 Click here to go from Riva del Garda to home page