"If you want to Windsurf then Torbole is the place to be"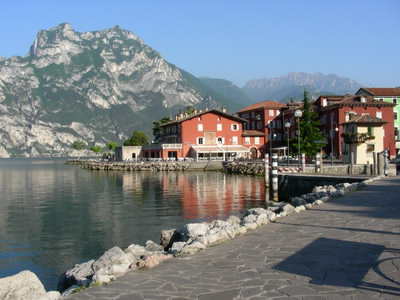 ---
Lake Garda - Torbole
---
Torbole is a medium size town located at the top right hand corner of Lake Garda. The town is well known internationally for hosting windsurfing championships and this is very much the focus of the town. Everywhere you look windsurfing is in evidence and many accommodations and sporting facilities are geared towards the surfer.



The main road from Rovereto and the north east meets the lakeside road in the centre of town, so this can get pretty busy sometimes and parking can be fun! There are ferry services which run from here so this is a good way to get about in the peak season. You will also find a lot of cyclists in this area, this is a favourite starting place for many of them.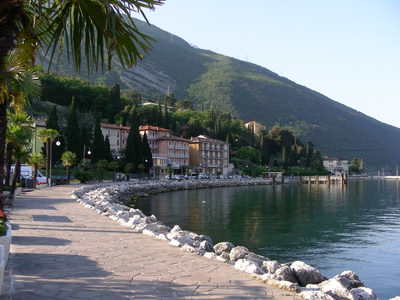 The view from Torbole down the lake is beautiful with the clear blue water of the lake firmly held between the huge mountains either side. The water in the north part of the lake is particularly pure as the lake source (the Sacra river) enters the lake here. There is also a quite extensive shingle beach here, but this is widely used for windsurfers getting into the lake, so if you want a quiet beach you may be best going elsewhere.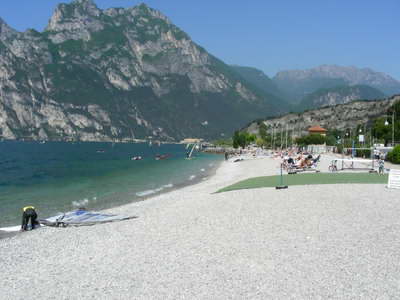 Click here to go from Torbole to the home page